A-Z health
Hypothyroidism (underactive thyroid)
Hypothyroidism is a medical condition where the thyroid isn't producing enough hormones. Also known as an underactive thyroid, symptoms typically include weight gain, feeling low and tiredness.
Both men and women can develop the condition, although it is more commonly seen in women. In the UK, hypothyroidism affects around 15 in every 1,000 women and one in every 1,000 men.
If you suspect you have an underactive thyroid problem, be sure to visit your GP for a diagnosis. Hypothyroidism can be treated by taking tablets (levothyroxine) to replace the hormones your thyroid is struggling to produce.
On this page, we will look at how nutrition and diet affects thyroid function. We'll also explore how a balanced diet can help to manage conditions linked to hypothyroidism.
Hypothyroidism diet
There is lots of conflicting information regarding nutrition and thyroid problems, however, it is widely believed that the best hypothyroidism diet is one that is varied and balanced.
Eating a well-balanced diet rich in nutrients will improve your overall health, including your thyroid health. If you choose to take supplements, be sure to get advice from your doctor or suitably qualified nutrition professional. They will be able to advise you on whether or not you need supplements and how much so as to not interfere with your thyroid medication.
While specific foods are not thought to be helpful for those with thyroid problems, there are considerations to make, especially if you are taking medication. Below we list some common hypothyroidism diet queries and advice outlined by the British Thyroid Foundation:
Should I avoid too much calcium?
Calcium should be included as part of a balanced diet. However, some foods that are rich in calcium (or calcium supplements) can interfere with levothyroxine absorption.
If you are eating something rich in calcium or taking a supplement, you may be advised to leave a gap of four hours between this and your medication to ensure there is no significant impact on your blood thyroxine levels. If you are unsure, ask your doctor for advice.
Should I avoid soya?
Soya can interfere with thyroxine absorption. If you are taking thyroxine, then you may be advised to avoid soya altogether. Alternatively, you may be advised to leave a long gap between eating soya and taking thyroxine.
Do I need iodine supplements?
The thyroid gland needs iodine to function normally, so some people believe it is necessary to take iodine supplements. Generally, it is advised that those with hypothyroidism avoid supplements high in iodine as it can make the condition worse. In some people, it may even provoke hypothyroidism/hyperthyroidism.
Adults require 150mcg of iodine per day, which can be obtained from a balanced diet. Too little iodine can result in Goitre, thyroid enlargement. In the UK, however, Goitre is not typically due to iodine deficiency.
If you are unsure about how to get the recommended amount of iodine in your diet, or about which foods contain iodine, speak to a nutrition professional.
Can I take iron tablets?
Some medications that contain iron can interfere with the absorption of thyroxine. Because of this, some doctors advise a two-hour interval between taking iron and thyroxine. Follow your doctor's advice regarding this, and remember that some multivitamin tablets contain iron.
Should I avoid brassicas?
Brassicas or cruciferous vegetables include cabbage, broccoli and swede. When eaten in very large amounts, it has been suggested that thyroid health may be affected. The risk however is low, as long as you are consuming these types of vegetables in moderation as part of a well-rounded diet.
With conditions like hypothyroidism, seeking expert advice is always recommended. Use our search tool to find a nutrition professional who can help.
Risk of heart disease and diabetes
As many of us are aware, weight gain leads to an increased risk of heart disease. Those with an underactive thyroid may be at a higher risk of heart disease due to complications from potential weight gain, but also due to other factors resulting from low levels of thyroid hormones. Low levels of thyroid hormones raise blood pressure and increase cholesterol and triglyceride levels.
Normalising thyroid hormone levels can in turn normalise cholesterol levels, so seeking treatment is key. Eating a heart-healthy diet and maintaining a healthy weight is also recommended for those at risk.
A strong relationship has been found between thyroid problems and diabetes. According to the British Thyroid Foundation, of those with type 2 diabetes, 12.5% have thyroid disease compared to a 6.6% prevalence of thyroid disease in the general public.
Hypothyroidism and hyperthyroidism (overactive thyroid) both affect carbohydrate metabolism and affect glucose control. To ensure your diet is in line with any additional risk or condition you have, you are advised to speak to a nutrition professional.
Weight management
For many people with hypothyroidism, weight management can be difficult. A prominent symptom of an underactive thyroid is abnormal weight gain and difficulty losing weight.
Once the medication has stabilised your hormone production, you should find it easier to manage your weight. To support this, focusing on your health and eating nutritious foods is imperative.
Sticking to the principles of a balanced diet is recommended. This means eating plenty of whole fruits and vegetables, lean protein and whole-grain carbohydrates and limiting processed foods. You can find out more on our weight management page.
Exercise
When addressing thyroid health, it is important to look at lifestyle changes you can make to improve your overall health. A key factor in this is exercise. An underactive thyroid can cause weight gain, depression and fatigue. All of these symptoms can benefit from physical exercise.
As well as helping to manage symptoms, exercising is known to have a positive effect on your metabolism, which is affected by thyroid problems.
If fatigue is making it difficult to exercise, you are advised to start with gentle exercises, such as walking or yoga. As your treatment progresses, you may wish to increase your activity levels even more. This will complement your hypothyroidism diet changes to improve your overall health and well-being.
Stress
Having hypothyroidism can make you feel lethargic and easily overwhelmed. Because of this, it is helpful to manage your stress levels. Try to incorporate some form of relaxation into your daily routine.
Managing your stress levels can help to improve symptoms of depression that may be caused by your condition. You can find out more about how diet affects stress levels on our nutrition for stress page.
Further help
Content reviewed by dietitian, Anne Wright. All content displayed on Nutritionist Resource is provided for general information purposes only, and should not be treated as a substitute for advice given by your GP or any other healthcare professional.
Related topics
Search for a nutritionist
Would you like to provide feedback on our content?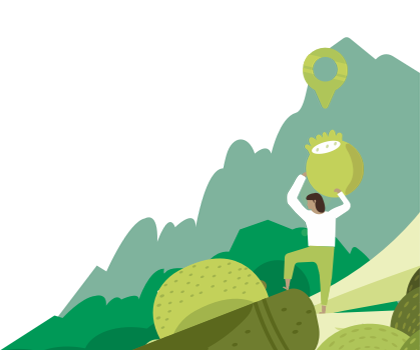 Find a nutritionist dealing with hypothyroidism
All nutrition professionals are verified