Skin conditions
What foods trigger eczema flare-ups?
Atopic eczema is the most common form of eczema and it causes the skin to become painfully itchy, red, dry and cracked. The condition is usually chronic and is often treated by steroid creams.
But as nutritionist Dora Walsh states, the right diet is crucial to alleviating eczema and creams may not necessarily be the answer to the 'ordeal of eczema.' She says, "Nutritional therapist can, in most cases eradicate, or greatly alleviate the condition, calming and reducing flare-ups, all without steroids."
What foods trigger eczema?
"The following are major allergens believed to trigger eczema. The vast majority of people see a marked improvement by removing them from their diet."
milk
wheat
eggs
peanuts
shellfish
soy
chocolate
nuts
strawberries
citrus fruits
"Those not wishing to exclude them all can see a nutritionist for a food intolerance test for precise information on the foods they are sensitive to. Those foods are eliminated for at least three months, and then carefully reintroduced."
Foods that can reduce eczema
"Mainstream medicine can control eczema by suppressing the symptoms. But nutritional therapy addresses the underlying causes," says Dora.
"The anti-eczema diet focuses on pure natural foods to repair skin, total rehydration and eliminating allergens which are thought to trigger the condition."
So it can be helpful to include the following in your diet to alleviate eczema symptoms:
fish
potatoes
berries
apples
"The omega 3 fats found in oily fish such as salmon, mackerel, fresh tuna and eaten at least three times a week helps reduce the inflammation characteristic of this condition," says Dora.
"A small handful of raw nuts and seeds i.e. cashews, hazelnuts, walnuts also provide good fats which are essential for skin health and repair.
Dora recommends drinking 1.5-2 litres of water a day, to ensure your skin is hydrated.
Support the immune system
Supporting immunity with diet also helps to address eczema symptoms because the immune system is often over-reactive in eczema sufferers.
"Do this by adding antioxidant-rich foods into your diet, i.e. foods rich in vitamins A, C, E, as well as the minerals selenium and zinc."
Vitamin A/beta carotene: carrots, sweet potatoes, green leafy vegetables
Vitamin C: fruits i.e. berries, apples, potatoes, sweet peppers
Vitamin E: raw nuts and seeds
Selenium rich foods: Brazil nuts, brown rice
Zinc: fish, raw nuts and seeds
That the condition, commonly thought to flare up in childhood, can continue into adulthood.
Dora says, "Eczema can affect anyone, I see children who scratch themselves raw each night forced to wear mittens and slathered in steroid creams to alleviate their symptoms.
"The creams continue on until adulthood, and I've seen top-level city executives embarrassed by their "crocodile" hands at board meetings.
If you need support with eating to alleviate eczema flare-ups, use the advanced search tool to find the nutrition professional who's right for you.
---
The article was originally produced as a press release. It is available for reprint in whole or in part with credit to Nutritionist Resource and link to www.nutritionist-resource.org.uk. Please advise us of its use by emailing press@nutritionist-resource.org.uk. Interview with professional nutritionist available upon request.
Share this article with a friend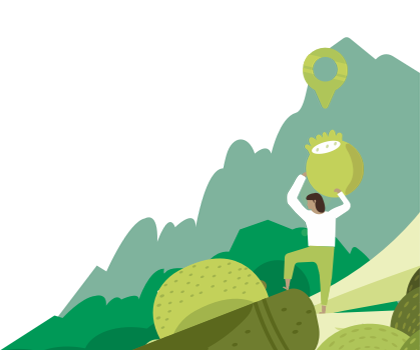 Find the right nutritionist for you
All nutrition professionals are verified