Loveable lunchboxes
Are you confident your child is getting the best possible nutrition?
Figures show that a third of children aged two to 15 are already overweight or obese, so we're on a mission to promote health and happiness, early on. We surveyed over 1,000 parents and found that 76% believe schools are failing to provide sufficient information on nutrition.
So we've created a dedicated space to help you navigate the often confusing world of nutrition for your family. Collaborating with our UK network of family nutritionists, Loveable Lunchboxes aims to help you create healthy, tasty and altogether more loveable lunchboxes for your children.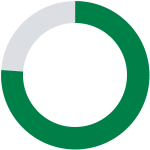 76% of parents say schools do not provide enough nutrition information
We reveal the information parents want from schools and how you can learn more about healthy eating for your family.
Rate my Lunchbox
Creating a lunchbox that is balanced and fun to eat can be tricky. For tips and advice on your little one's lunch and to help you learn ore about making a truly loveable lunchbox, we've called in the experts!
Who's involved?
Our aim is to support and inspire parents, making lunchtime easier all round. To do this, we collaborated with our members to provide clear information about what should be included in a packed lunch.
Press
Want to report on Loveable Lunchboxes? Take a look at our press page to find out how to get involved and spread the word. From downloadable PDFs to key stats, we've got your story covered.