Batch bake lunches
In need of some easy lunch inspiration? Try these simple, nutritious lunches that you can batch bake and come back to, time and time again.
Spicy lentil and squash soup
Serves 4
Ingredients
2 tsp olive oil
1 red onion, diced
2 garlic cloves, chopped
2 carrots, peeled and chopped
1 butternut squash, peeled and chopped
2 tsp hot paprika
3inch piece fresh ginger, peeled and chopped
2 tsp black pepper
1l boiling vegetable stock
100g red lentils
Handful of pumpkin seeds, to serve (optional)
Method
Heat the oil in a deep pan on a medium heat. Add the onions and garlic, and fry until soft.
Add the carrot, butternut squash, paprika and ginger, and sauté for approx 4 minutes.
Add the boiling vegetable stock cube, lentils and a good grind of black pepper and stir gently.
Bring to the boil, then reduce heat to simmer and cover for approx 20 minutes.
Check the squash is soft, and then blitz soup with a blender stick. If you don't have a blender, using a potato masher will also work as long as the veg is very tender. Be careful as soup stays hot for a long while. Add a few splashes of warm water if too thick.
Ladle into a bowl and serve with a sprinkling of pumpkin seeds and a hunk of wholemeal bread.
"A great source of protein, lentils provide a number of nutritional benefits: they're rich in soluble fibre which lowers cholesterol and helps to balance blood sugar levels, providing a slow release of energy," says nutritional therapist Nissa Dewshi.
"They also contain insoluble fibre which bulks up the stool and prevents constipation and the development of digestive disorders such as diverticulitis and IBS."
Stuffed pepper tacos
Makes 6
Ingredients
3 red peppers, halved
1 tbsp olive oil
Salt and pepper, to season
1 red onion, chopped
1 garlic clove, crushed
12g cherry tomatoes, sliced
2 pouches cooked Mexican-style rice
400g can black beans, drained and rinsed
6 chilli-infused cheddar slices
To serve
Handful of jalapenos
1 tbsp of Greek yoghurt
Method
Preheat oven to 200°C.
Cut peppers in half, from stalk to bottom, deseed and remove any pith.
Lay flat on a roasting tray, drizzle with olive oil and season to taste. Bake for approx 20 minutes.
Whilst the peppers are roasting, fry the onion, garlic and cherry tomatoes for approx 4 minutes.
Remove from heat, and combine with rice and beans. Remove peppers from oven and fill each evenly with the rice and bean mixture.
Lay a slice of cheese on each pepper, and roast in oven for approx 10 minutes.
Remove from oven, and serve immediately with a dollop of yoghurt and sprinkle with jalapenos (if using).
Dr Kirstie Lawton says, "Altogether, a delicious, immune-supporting, antioxidant-packed meal, this recipe is quick and versatile. Both tomatoes and red peppers are high in immune-boosting antioxidants, vitamin C and beta carotene, and tomatoes are also a great source of lycopene and folate.
"Red onions and garlic contain both allium and prebiotic fibres, which support healthy gut bacteria, plus they contain sulfur which is essential for liver detoxification."
---
This recipe was originally published in the 2021 February edition of Happiful magazine, to purchase your copy, visit shop.happiful.com.
Share this article with a friend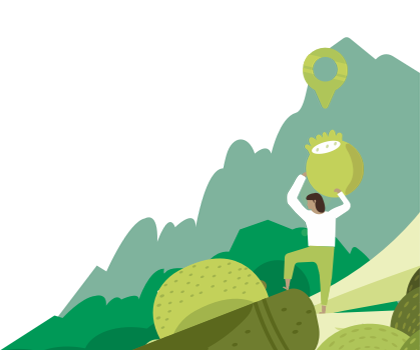 Find the right nutritionist for you
All nutrition professionals are verified