How to market yourself as a professional
You may have the training, now you need some clients! This means you'll need to start advertising your services, marketing yourself as a professional and ultimately, a brand.
Now, we understand this can be a daunting concept and self-promotion can be a bizarre thing, but it's essential. If you're to build a practice and turn your passion into a business, you'll need to grow your brand, promote your services and build connections.
Below we look at the things you can do to get started.
Know your market
If you're trained in a particular field of nutrition, you're likely to have an idea of who your target market is. If you're training in sports nutrition for example, chances are you're looking at clients within the sports industry, athletes and people wanting to learn more about what their body needs and utilising this in their fitness regimes.
However, you may not have a particular niche in mind. You may want to focus on nutrition as a whole – promoting health, wellness and balance. If this is the case, there's nothing to worry about. Your potential client base may vary and be very broad, so try to focus on similarities. Consider the challenges they face, their goals and why they're seeking nutritional support.
Knowing your market ahead of launching your practice will help you understand and answer common questions through your promotion, setting you apart from fellow professionals.
Consider online advertising
Whether you like it or not, most people will turn to their phones or laptops to find something (a product, a service or the name of the actor 'who looks like the one in that show'). Because of this, advertising your service online is a great way to reach potential clients.
And don't forget about professional bodies! Because the title isn't protected by law, anyone can call themselves a nutritionist. Becoming a member and being listed with a recognised organisation can set you apart from other professionals, and give your clients peace of mind when booking a session with you.
Get social – building your brand
Like the Internet, social media is an advertising powerhouse. It's a great way to make connections and share your story, as well as to get an insight into fellow practitioners.
Twitter and Instagram, in particular, are incredible ways to gain exposure for your brand, establish name recognition and build a community of potential clients. It's a big time investment but it's worth it. Research other professionals and analyse what types of things they post – do they share personal pictures or focus content more on their practice? Create a content and social strategy dedicated to you and your brand, including times to post, language to use and post style. This is a free, easy way to promote your brand so utilise the opportunity.
And look into setting up a blog and potentially a Youtube channel. This is a great way to share your own content and engage potential clients, in a more personal way.
Network, network, network
Finally, prepare to make connections. Fellow professionals may technically be your competition, but you're in this together. You share common ground and may be able to help each other – whether it's sharing marketing tips or introducing you to contacts. You can begin networking before you qualify, whether it's building a relationship with brands and other nutrition professionals, communicating with your school, your friends and family, or joining an online community of influencers, professionals and potential clients.
Remember, the health and nutrition community is massive and continues to grow – so jump in!
Share this article with a friend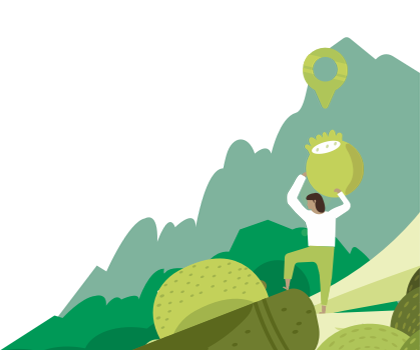 Find the right nutritionist for you
All nutrition professionals are verified