A day in the life of a nutrition professional
Whether you're studying, training in nutrition, or are simply interested, it can be fascinating to learn what a person with such an interesting career does.
To give an insight into the day in the life of a nutrition professional, we spoke to Nutritionist Resource member and qualified nutritional therapist, Charlotte Griffin-Jones.
It's a cliche, but I imagine it's true for most individuals that work within the nutrition field – one day is definitely not the same as the next – but that's half the attraction (and challenge!) that you accept when you enter the field.
My day to day varies, especially following a recent move back to my original home county of Shropshire, following 10 years in London. Essentially, there are three main strands of work that take up my days, which, to begin with, required a degree of plate spinning and balancing. I soon spent some worthwhile time creating a weekly work model that I would urge all therapists and freelancers to do – the model I used is the CRAFTI model from CAM coach Mark Shields.
So, back to those three strands. I have my nutritional therapy business, 'Something on a Plate', and my husband and I started 'Muddy Cwtch' a few years back – providing nutritionally fuelled, guided mountain bike rides to the South Shropshire Hills. Finally, I work part-time in the public health department of Shropshire Council, supporting the delivery of health programmes in the area. All three areas cement my positioning and ultimate goal of delivering accessible, everyday nutrition to everyone.
I see nutrition clients from my centrally located, Shrewsbury home for an initial 1.5 hour consultation. There are definite pros and cons to this – the ability to offer last minute appointments and work out-of-hours makes you more attractive to a client, but you do need to keep in mind that your house needs to always be tidy!
Your personal safety comes into it too. On occasion, for extra reassurance, I will arrange the initial consultation for when my husband is also working from home, or I will rent a room out in a local therapy centre.
When not consulting or working at the council, I use the model mentioned above to dictate my day working on 'Something on a Plate' and 'Muddy Cwtch' tasks. It's easy to spend far too much time doing general admin; writing emails, research, planning future things, updating web content – and not enough on actual income generation – so I ensure I spend enough time on this.
For both businesses, a large part of my time is identifying partners and understanding how I can work with them to spread and promote my businesses. Often this is through writing blog posts, which as I like to write, I'm quite happy to do. I'm also always on the lookout for local networking events I can attend (often without making a commitment to signing up for a year) especially those that provide interesting seminars and guest talks – you never know who you might meet there!
If we have a 'Muddy Cwtch' ride planned the next day, then most of the day before will be taken up with food shopping and preparation. Once my husband, Craig takes over the ride element, I can sit back and do all the admin that comes with it – logging expenses, follow up emails, social media support, as well as checking back in with 'Something on a Plate' emails and tasks.
So as you can see there's no ordinary day! One day can be primarily client-based and it's all consultations and writing plans, whereas others will be client-free, but the ongoing tasks required for both businesses keep me busy and proactive. It's not always easy but always essential!
Good luck to all therapists out there – long may you and your business prosper!
Share this article with a friend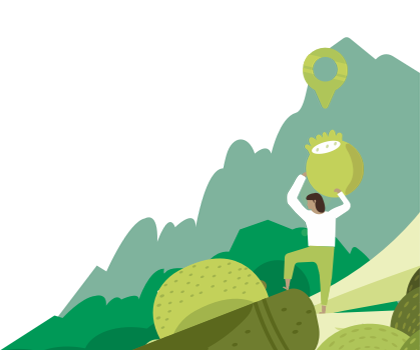 Find the right nutritionist for you
All nutrition professionals are verified