Food allergy and food intolerance
Gluten-free Halloween cupcakes
Many gluten-free cakes can appear to be "not quite the same" as regular baked goods. But if you use the right ingredients, you will be surprised at how tasty these spooky treats can be.
These are perfect if you are catering for guests with wheat allergies, nobody should be left out at Halloween!
The preparation time for these cupcakes is a mere 15 minutes, with a further 15 minutes for baking. Once cooled and iced, you should be left with eight spooky cupcakes!
The ingredients listed below should be available in most supermarkets or health food outlets.
Here are our gluten-free, spider web cupcakes, with peanut butter fudge frosting:
Ingredients
For the cake:
40g almond flour
¾ tsp. baking powder
pinch of salt
52g cocoa powder
1 tsp. espresso powder
65g coconut oil, melted
3 tbsp. honey
5 tbsp. unsweetened applesauce
2 eggs
1 ½ tsp. vanilla extract.
For the peanut butter fudge frosting:
42g coconut oil
64g Whole Earth peanut butter (or other natural nut butter)
25g cocoa powder
2tbsp. honey
pack of white chocolate buttons.
Method
1. Preheat your oven to 175 degrees and line a cupcake tray with eight cases.
2. In a large bowl, combine the wet ingredients and set aside.
3. In a medium bowl, mix the dry ingredients and slowly add to the wet ingredients. Stir in until just combined.
4. Pour evenly into the cupcake cases.
(To enable you to create the spider web design, try to fill the case to about 2/3 way full.)
5. Bake for 15 minutes.
For the frosting:
1. While the cupcakes cool, melt the coconut oil, natural peanut butter and cocoa powder over a low heat.
2. When completely melted and smooth, remove from heat and add the honey.
3. Stir until combined.
4. In a separate pan, heat the white chocolate buttons until smooth.
5. Ice the cupcakes with the chocolate mixture.
6. Drop in some of the white chocolate and use a cocktail stick to create the spider web design, or any spooky design you like!
Share this article with a friend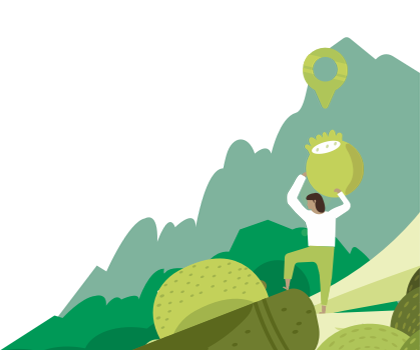 Find a nutritionist dealing with Food allergy and food intolerance
All nutrition professionals are verified