Balanced diet
Five healthy homemade crisp alternatives
When it comes to snacking healthily, crisps are the downfall of so many. Crunchy, tasty, satisfying and packed full of flavour, these little guys are hard to say no to. If you can easily munch through a family-sized bag in just one sitting, fear not; we have some easy, healthy homemade alternatives that will satisfy your inner crunch:
1. Curly kale
This lean, green distant cousin of the broccoli is packed full of antioxidants and makes for a tasty, crunchy treat when oven baked.
Try it at home
Preheat the oven to 190°C.
Rinse and pat dry one large bunch of kale before removing the stems and centre ribs.
Rip the kale into large pieces and massage in some olive oil
Lay the kale on a baking tray and sprinkle over salt and pepper or Parmesan.
Bake in the oven for approximately 10 to 15 minutes (until crisp). Keep a close eye on them as they can burn easily.
2. Carrots
This versatile and healthy vegetable is full of vitamins and tastes great when sliced thinly and baked until crisp.
Try it at home
Preheat oven to 130°C.
Thinly slice the carrots using a mandolin (mind your fingers!).
Dust each strip with cinnamon, nutmeg or salt.
Lay the carrots on a baking tray and evenly drizzle on olive oil.
Bake for 45 minutes or until crispy.
3. Apple
For something a little sweeter, apples make a delicious autumn/winter snack when baked with warming spices.
Try it at home:
Preheat oven to 90°C.
Slice the apples thinly and lay on a baking tray.
Dust with cinnamon, ginger, allspice and nutmeg.
Bake your apple slices in the oven for one hour.
Remove, flip, and pop back into the oven to cook for another hour. Simple!
4. Courgette
The delicious courgette masquerading as a tasty snack also contains the B vitamins needed to produce both healthy skin and hair.
Try it at home:
Preheat oven to 230°C
Thinly slice the courgette using a mandolin.
Coat the pieces in egg white before covering in Parmesan and breadcrumbs.
Lay on a baking tray, sprinkle over black pepper and pop in the oven for 8 to 10 minutes.
Turn and place back in the oven for a further 8 to 10 minutes.
No matter what crisps you're making, the process remains very similar. Lay the fruit or veg slices onto a baking sheet lined with parchment and rotate the tray halfway through baking to ensure an even finish. Your crisps will stay fresh in an airtight container for several days, so be sure to make a large batch so you can enjoy plenty of tasty snacks.
View and comment on the original Greatist article.
Share this article with a friend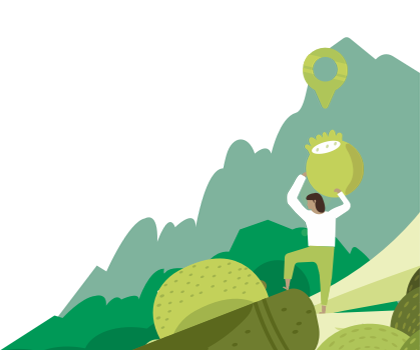 Find a nutritionist dealing with Balanced diet
All nutrition professionals are verified