Should we be replacing meat with insects?
A well known restaurant chain is trialing a new dish in one of their London restaurants – fried grasshoppers. But will we ever get over our squeamishness and learn to embrace the taste of bugs?
The dish in question is "chapulines fundido" and has been described as a kind of insect moussaka. At the bottom of the dish is a layer of pureed fried grasshoppers flavoured with garlic, shallots, smoky chipotle chillies and the juice of a lime. This is topped with a fondue-style covering of cheddar cheese and mozzarella.
Diners have a choice of scooping the mixture up street-style into a corn tortilla or simply going at it with a knife and fork. Just to ensure those eating it don't forget what it is they're eating, the dish is garnished with three crispy grasshopper bodies.
Insects do not often appear on the British restaurant scene, but this may be set to change. The restaurant offering the grasshopper dish is Wahaca, a sustainable Mexican restaurant chain co-founded by previous MasterChef winner Thomasina Miers. The chain is trialling the dish at its South Bank restaurant for one month only.
Wahaca has stated that this move reflects the company's ethos to provide interesting and flavoursome dishes while encouraging diners to take the next step in sustainable eating by reducing their meat intake and replacing it with a protein rich and environmentally friendly alternative.
Currently 80% of countries eat over 1,000 different species of insects regularly (most of these countries are in the tropics). As far as cooking ingredients go, cooked grasshoppers are indeed a healthy alternative to meat, containing up to 60% protein and only 6% fat.
Wahaca co-founder Miers has stated that eating insects should be no different to eating shrimp and prawns, which are (like insects) arthropods. Miers does admit that the British nation may have their misgivings at first.
"It's just not in our psyche at the moment. The chapulines fundido is a great introduction to the beautiful earthy flavour of these insects as it tastes amazing and a salsa is much more palatable for the more squeamish diners out there."
If you want to learn more about sustainable eating, speaking to a nutritionist could be helpful. For more information and to find a nutritionist near you, please see our Nutrition Topics page.
View and comment on the original Guardian article.
Share this article with a friend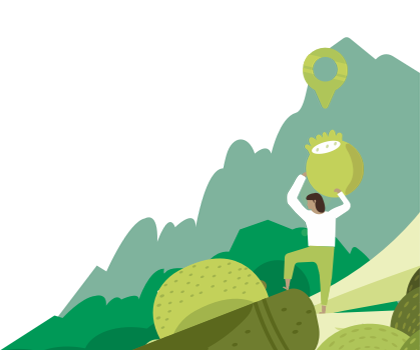 Find the right nutritionist for you
All nutrition professionals are verified