Weight management
What's for dinner tonight? That dreaded question again!
It's September, school has started, finally. I'm sure for many of you, it's felt like a long six months or so. And now, a lot of us are facing that dreaded question again: "What's for dinner?" Too many times I hear from my clients, "I'm bored with my food; I don't know what to cook!" 
A lot of us want to cook healthier meals for the whole family and cut down on takeaways that we've become very used to now, but we know it's not good for us and many have found they've gained weight over lockdown, kids included.
But you wake up Monday morning not having a clue what to cook. You don't know what's in your cupboards, in your fridge or freezer. And then you just simply order takeaway for dinner again… because it's easy. Too easy!
Tuesday goes by in a similar way.
But you really don't want to do that anymore, right? Lockdown restrictions are over (for now, at least) and you know deep down you should be doing things differently and eating healthier now. You tried following a lady with fab recipes on Instagram, you have all the Jamie Oliver and Gordon Ramsey books on the shelf collecting dust but still no healthy meal on the table. 
You have all the best intentions to cook well this week, do that big weekly shopping trip, to have healthy snacks nearby, to make that healthy lunchbox for your kids, but your busy schedule keeps getting in the way. You get that urgent call to finish the project, your son gets a cold, you need to help that elderly relative or a friend. Life happens, and it gets in the way. So to do this right and start eating better we need to find a system that works for us, that is easy to follow and doesn't demand a lot of time. We need to be clear on what to do and what not to do.
Healthy eating strategies
If you find that you keep doing what you've been doing for years and still don't know what to cook for dinner tonight – maybe it's time to change the tune. Two strategies below work really well in removing that mental burden of what to cook:
Strategy #1
Sit down and write a simple 15 minute weakly meal plan that includes meals (that most of the family likes) and a shopping list for those meals. It only takes 15 minutes a week. "Failing to prepare is preparing to fail"… as a good old saying goes, but it's true.
I do this over my Sunday morning coffee. Both my husband and child join for input at times, which is always nice.
Note: The plan doesn't have to be perfect but it has to be there for us to eat healthy that week.
Strategy #2
Create at least two ''back-up'' family meals that everyone will eat and make sure that you always have those ingredients in your house ready when that dreaded question comes your way: What's for dinner? Those meals can be a quick pasta bolognese, stir fry… whatever your family likes.
Please take note: if you don't have the right foods in your fridge, freezer, cupboards, you and the family are unlikely to eat that well and you could have difficulties sticking to your weight-loss hopes and dreams. You know this already but it's always good to be reminded of the importance of being prepared.
For those who really struggle with what to eat and what to cook, a nutritional therapist or dietician can help guide you on the right path and offer support with making the necessary changes. You can search for a professional on Nutritionist Resource and set up and initial chat to find out how they can help.
Share this article with a friend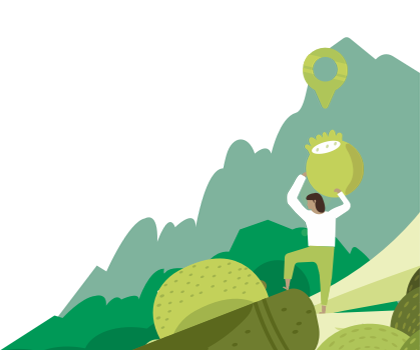 Find a nutritionist dealing with Weight management
All nutrition professionals are verified