Coeliac disease
Safe eating for coeliacs
Eating safely and avoiding cross contamination is at the forefront of coeliacs minds. The consequences of exposure to gluten can be very serious. Individuals can experience extreme bowel reactions, vomiting, abdominal cramps, and fainting, to name a few.  These severe reactions can result in days off work, cancelling arrangements and even anxiety and depression.
Therefore being prepared and organised is essential for coeliacs. Eating at home can be easily managed:
The easiest solution is for everyone in the household to be gluten free, so there is no risk of cross contamination. If this is not practical then the following steps can be taken.
Separate utensils and crockery and keep them in a separate draw/cupboard.
Separate toaster, baking trays, chopping boards etc.
Colour code your cloths, so the 'gluten free' hand towels, tea towels and dish cloths are kept separately and clearly not used by other householders. Hang them in a different location.
Separate cupboard for gluten-free food products.
Take snacks out with you on day trips for example, or to work, so you do not get caught out.
Restaurants can be a minefield. It is important that you feel confident that the venue has distinguished between providing gluten free foods and providing a coeliac safe catering facility.
Check the Coeliac UK website for recommended venues.
Telephone and pre-book so you can speak to the venue to ensure they know you a are a coeliac. Ask them questions about cross contamination. If they do not sound confident then do not book.
When you are at a venue - Can you see the kitchen? Are the staff well informed? Do they have an 'allergen' policy?
Recommendations are a wonderful way of eating out. If another coeliac has tried a   venue and mentioned it then it's well worth a visit. Join a local coeliac support group as this is where local knowledge of venues will be.
It is not uncommon for a venue to show gluten free foods on their menu but not to have a zoned kitchen to prevent cross contamination.
By planning and being prepared you will have a much more relaxed and enjoyable time, with no background worries. You will develop a personal list of 'go to' places and still be able to enjoy your food and time with friends and family.
In summary, research, plan, separate.
Share this article with a friend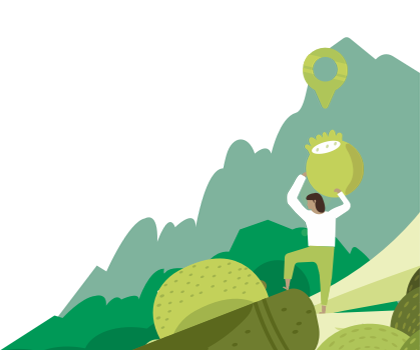 Find a nutritionist dealing with Coeliac disease
All nutrition professionals are verified