Healthy eating
Eating for spring: what foods are in season?
It's now the norm to see brightly coloured fruits and vegetables covering supermarket aisles, but imagine a time when only in-season produce was available. The growth of supermarkets and imported goods are great, but locally sourced food has diminished.
We say this, but we're not the only ones who have noticed. Last year we saw an increase in more affordable, local goods being sold again in supermarkets, but how many of us actually know what is locally sourced, and what's in season?
Eating food that's in season tastes better and is thought to contain ingredients that the body needs for the time of year – summer fruits, for example, are high in fluids.
The knowledge is inside of us, we just might not know it. Think of what you eat in winter, you're more likely to eat a comforting, roasted root vegetable stew than a raw salad!
So what should be on our shopping lists this spring?
1. Fruit
Bramley apples, grapefruits, lemons, oranges, pomegranates and rhubarb are at their best in March! Why not steer away from supermarkets and head out to the local farmer's market? There are markets in the UK on most weekends, search for your local one and we promise, the food will be delicious and often, a lot cheaper!
2. Vegetables
Brussel's sprouts, cabbage, cauliflower, celeriac, chicory, purple-sprouted broccoli, artichoke, leek, pak choi, parsnip, pepper, swede, sweet potato and turnip are at their best this time of year, though they start to drop offseason come April.
3. Fish and seafood
If you're a seafood fan, it's worth spending some time researching what fish are in season. You can ask your local fishmonger or take a look at the BBC Good Food seasonal calendar.
Cod, halibut, mussels, and salmon are on top of their game in March, though keep an eye out for crab – crab season begins April and lasts all through summer!
4. Meat
While there's not much in season at this time of year, the meat available will be delicious and often of the best quality. Again, take a trip to your butcher and ask questions – they'll be happy to tell you everything you need, including the odd recipe!
Consider lamb or pork for your spring-time recipes – one of our favourite recipes is Jamie Oliver's pork and apple sausage rolls – a great way to impress the family at Easter!
If you're thinking about visiting your local farmer's markets, make a list of everything you need, though this time, don't be too strict. If you see something being sold, pick it up. We've found some of our favourite, small brands in markets and the jam beats anything you can buy in a supermarket!
Share this article with a friend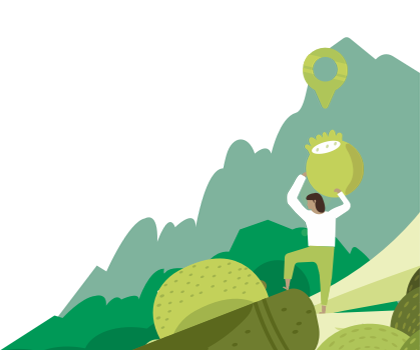 Find a nutritionist dealing with Healthy eating
All nutrition professionals are verified