Recipe: Chocolate trail mix
Imagine you're on a summer walk, surrounded by natural beauty and despite feeling strong and accomplished, you're seriously in need of a power-snack. Traditional trail mix is known for either being nutritious but bland, or loaded with unnecessary salt and sugar. Fortunately, we've found a new kind of snack…
This trail mix recipe is packed with protein and is nut-free! Not only is is super easy to prepare, it's good for you but still tastes great.
When you make trail mix yourself, you can prepare a much healthier snack with plenty of additive-free dried fruit, nuts, seeds and a good quality dark chocolate. If you're feeling brave, you can add some extra ingredients for an interesting twist, such as chickpeas.
High in protein and fibre but low in fat, chickpeas become deliciously crunchy when roasting them in the oven. We like to toss them in coconut oil, maple syrup, salt, cinnamon and a dash of spice.
Chickpea and chocolate trail mix recipe
(Makes 2 ½ cups)
Ingredients:
1 can (240g) chickpeas, drained and rinsed
1 tbsp coconut oil
1 tbsp maple syrup
Pinch of salt
½ tsp cinnamon
Pinch of cayenne pepper
¼ cup dried fruit
¼ cup dark chocolate pieces
¼ cup pumpkin seeds and/or sunflower seeds
¼ cup toasted coconut flakes.
Method:
Preheat oven to 200 degrees.
Line a tray with baking parchment.
Pat the chickpeas dry and remove any loose skins.
Place chickpeas on tray, roast for 20 minutes.
Remove from oven. Add coconut oil, maple syrup and salt and toss.
Roast for another 15 to 20 minutes.
Remove from oven and add the spices.
Leave to cool at room temperature.
Add the dried fruit, chocolate and seeds.
Mix together and pour into snacking pots or bowls.
Share this article with a friend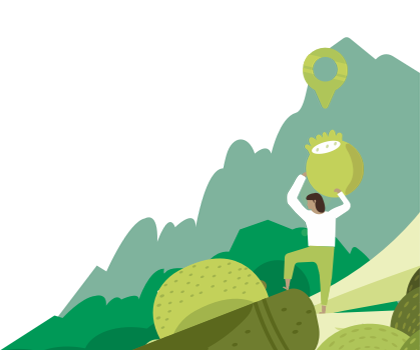 Find the right nutritionist for you
All nutrition professionals are verified