Healthy eating
The truth behind 2014's most popular diets
Over the years and even now, people have been prepared to take extreme measures in pursuit of weight-loss – including making significant changes to their diet before really considering the possible implications. Currently - the dieting market is worth millions and has become saturated with conflicting and confusing advice that is difficult to navigate and make sense of.
Today, online directory Nutritionist Resource speaks to expert in the field and qualified nutrition coach Susan Hart, to find out the pros, cons and overall verdict on the top three diets as voted for by the public.
The 5:2 diet (24% have or would try)
Last years runaway diet – the 5:2 – is based around intermittent fasting (IF), whereby you eat normally for five days a week and fast (eating between 500-700 calories) on the other two days. This year the diet unsurprisingly came out tops again – with 24% of respondents either considering the diet, or having tried it previously.
What the expert says
"The good points about this diet are that it can be more achievable as you are limiting your calories for only two days out of seven and no food groups are banned. There is also evidence of some health benefits of IF like slowing down the ageing process," said Susan.
So what's the catch? Susan warns that this diet is not suitable for diabetics or pregnant women, and that it may not suit very active people during the fast days.
In addition, for some individuals the glitches occur during the non-fast days, when the temptation is to binge and gorge as if two days of fasting provide free rein for the rest of the week. In reality however, while most things are fine in moderation, during non-fast days it's advisable to consume a Mediterranean style diet packed full of low fat protein, vegetables and oily fish.
The paleo/caveman diet (21% have or would try)
A simple but difficult to live by premise – if a caveman didn't eat it, neither should you. This diet revolves around consuming foods that can be hunted and fished – such as meat and seafood, and foods that can be gathered – such as fruit and vegetables, eggs, nuts and seeds. It excludes all dairy, grains, and sugar and of course – processed foods.
What the expert says
Susan explains that the main benefit of eating this way is the absence of processed foods, which often contain large amounts of salt, sugar, saturated fats and calories and subsequently, your calorie consumption is reduced.
However, this diet does cut out a lot of food and needlessly so. "The main issue with this diet is that it excludes complete food groups and encourages the large consumption of red meat," explains Susan. "Therefore it is not suitable for vegetarians unless they like eggs, and it also can become mundane for those who like a lot of variety. In addition, it can also be incredibly expensive", she added.
The juice cleanse (21% have or would try)
Tied in second place with the paleo diet is the juice cleanse, which as the name suggests, is all about juicing fruits and vegetables and consuming them throughout the day for a period of up to two weeks. While this diet is not recommended long-term, fans claim it can help to kick-start weight-loss and some experts say it helps rid the body of toxins that can cause, amongst other things bloating and constipation.
What the expert says
Susan explains that the benefits of this regime are that it encourages you try a wide range of fruits and vegetables while reducing your consumption of processed foods.
"However, the diet is really restrictive and because the ingredients are juiced rather than blended - vital fibre, vitamins and minerals are lost. It is nutritionally unbalanced as it omits protein, this can lead to a loss of muscle mass," she added.
So what's the verdict, to diet or not to diet?
While popular diets such as those above can help to promote or kick-start weight-loss while making you more mindful about what you eat – they don't address the problems that caused you to gain weight in the first place and they leave individuals vulnerable to weight gain once they cease dieting.
For those looking to make long-term changes to their eating and lifestyle, consulting a professional nutritional therapist could provide the solution.
The job of a nutritional therapist is to tailor unique advice for each of their clients based on dietary needs, goals, lifestyle and food preferences – all factors a one size fits all diet simply cannot cater for.
For further information on making eating healthier and more enjoyable, and to contact a professional nutritionist to help you make sustainable changes - visit Nutritionist Resource today.
References
 Results based on a poll of 174 Nutritionist Resource visitors between January and February 2014.
Susan Hart is a Nottingham based nutrition coach. For further information please see her Nutritionist Resource profile or contact the press office to arrange an interview.
Share this article with a friend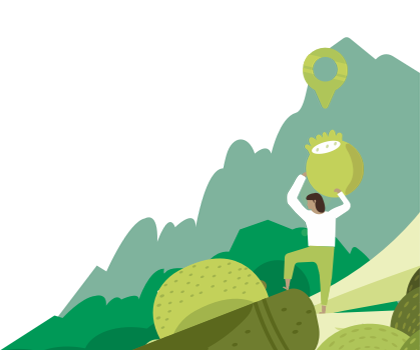 Find the right nutritionist for you
All nutrition professionals are verified