Diabetes
My budget-friendly lasagne
In these uncertain times, it can be quite a challenge to think about feeding your family; cooking a healthy dish that everyone will like and is easy on the purse strings. With increasing food costs and utility bills, a one-pot or traybake is your best go-to. 
When the days become shorter and the temperature drops, what's better than warm, comforting food? Lasagne is a traditional recipe, and a firm favourite for all of the family - in this recipe, I've made some swaps to ensure it's both flavourful and filling while using ingredients that are both affordable and readily available in most supermarkets.
Turkey mince lasagne
Ingredients
Serves 6
olive oil
4 carrots, peeled and finely diced
2 onions, finely diced
2 garlic cloves, crushed or finely chopped
2 celery stalks, finely diced
500g lean turkey mince 
1 tsp oregano or dried herbs
2 tbsp tomato purée
400g tin chopped tomatoes 
8-10 wholewheat lasagne sheets
50g Parmesan cheese
For the topping:
500g natural yoghurt
2 eggs, lightly beaten
a pinch of nutmeg        
a handful of spinach, chopped
Method
Heat 1 tsp oil in a large pan, and gently fry the carrot, onion, celery and garlic for 15 minutes until softened. 
Add the turkey mince. Fry for 5-10 minutes until the mince is browned.  
Add the tomato purée and stir into the mince. Add the tomatoes, and herbs and add half a tin of water. Simmer for 30 minutes, allowing the sauce to thicken.
Heat the oven to 180C/fan 160C/gas 4. 
Mix the yoghurt, eggs and nutmeg. Add the chopped spinach.
Put a ladle or two of the tomato sauce in a large baking dish, and cover it with a few lasagne sheets. Keep layering up until the sauce has been used, finishing with a layer of pasta. 
Pour over the yoghurt mixture and scatter with the parmesan. 
Bake for about 40-45mins or until the sauce is bubbling and the top is golden.
Check halfway through and cover with foil if it's getting too dark. 
Serve with a salad or vegetables of your choice. 
---
The healthy bit
I've substituted the traditional beef mince for turkey mince in this recipe, as turkey is very lean, high in protein and typically cheaper than beef. Turkey also contains less saturated fat than beef, so it's a great swap if you're watching your intake. 
Turkey contains the amino acid, tryptophan, which helps make serotonin, a neurotransmitter which regulates our mood, and melatonin, a hormone which promotes sleep. The complex carbohydrate provided by the pasta will help the tryptophan cross the blood-brain barrier. 
Turkey is also an excellent source of vitamin B3, which helps to release energy from the food we eat, supports normal nervous system function, fights fatigue and helps to keep our skin healthy. 
Swapping white pasta for wholewheat lasagne sheets provides more fibre, which helps to stabilise your blood sugar levels and keep you feeling fuller for longer. A high-fibre diet is also associated with a lower risk of cardiovascular diseases, such as heart disease and stroke, as well as bowel cancer and type 2 diabetes. Fibre also helps keep our digestion in tip-top condition, regulating bowel movements. 
Opting for a yoghurt topping instead of the traditional white sauce makes this dish lighter and reduces the levels of saturated fat. 
The best thing about this dish is that you can add whatever vegetables you want to further boost your nutrient intake. Try adding chopped mushrooms, grated sweet potato or courgette, butternut squash, peppers or aubergines in step one. 
We should all be aiming for at least 4-5 servings of colourful vegetables per day. Eating a variety of vegetables not only introduces more nutrients but increases the diversity of gut bacteria. Gut bacteria play an important role in helping control our digestion, influence our immune system and even influence our mood. 
An imbalance of unhealthy and healthy microbes in the gut may contribute to weight gain, blood sugar dysregulation, high cholesterol and other disorders, so get those veggies wherever you can!
---
This article was originally published in Happiful Magazine (Issue 68). You can order print copies online, or read the e-magazine for free on the Happiful app. 
Looking for more inspiration? Check out our recipe hub.
Share this article with a friend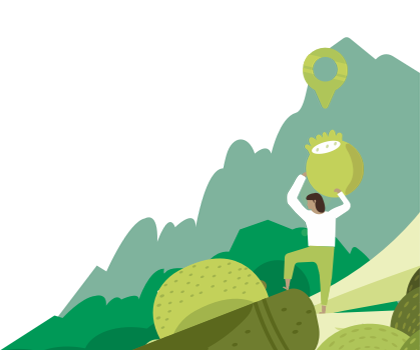 Find a nutritionist dealing with Diabetes
All nutrition professionals are verified