Reinvent
After the excesses of Christmas, most of us pledge to be healthier and eat better in the new year. Unfortunately for many, these good intentions are laid to waste before January is out. This is partly because the self imposed 'diets' that so many people put themselves through do not provide the nourishment and enjoyment that we need to stick to a plan. If you want to do things differently this year, my 12 month Reinvent programme is perfect for you.
Reinvent is a fully supported nutrition education and lifestyle change programme. Over 12 months we work through 4 life-changing phases:
Reinvent: We create 1 new healthy habit each week before introducing the next. You always have a focus but never feel overwhelmed.
Entwine: A period of reflection and consolidation. We celebrate your achievements and work through any resistance to change.
Create: Having ruled out food intolerances, optimised your digestion and corrected any deficiencies, we personalise your diet to suit your unique body and lifestyle.
Embrace: You stay motivated with weekly live Q&A's and we keep things fresh with new seasonal recipes so you never get bored.  
Start your Reinvent journey today and you'll receive:
Over 250 tasty recipes, plus new menus every season so you will never get bored
12 weeks of sample meal plans full of delicious dishes to get you started
Daily support in our private Reinvent community
Goal tracking tools and a bank of printable resources
10% discount on nutrition consultations
Priority booking on all live events
Live Q&A's and masterclasses throughout the 12 month programme.
What are you waiting for?
Join Reinvent for just £24.99 per month for 12 months OR save over £50 and pay in one instalment of £247.
January special offer: Join Reinvent in January and receive a complimentary initial consultation & case review with Rosie Letts worth £160!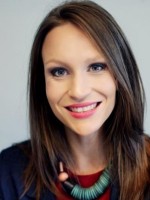 About Rosie Letts
My mission is to help you live a healthier and more fulfilling life, filled with energy and free from painful symptoms of conditions that are all too common in our modern society. Through reinvent, I'll teach you small changes you can make every day that will have a significant effect on your health in just 12 weeks.