Healthy eating
Simple snacking
When you get a mid-morning craving and the cupboard is calling, more often than not you can find yourself drawn to a tasty biscuit with your cup of tea, or something else sweet you've picked up at the shops. And there's nothing wrong with that – in fact listening to your body and what it needs is important.
Some people won't call themselves snackers, eating only their three main meals. I am not one of those people. Unless I am absolutely swamped at work, or otherwise distracted (a day out, for example) I will have at least one snack at some point. And like anyone else, what I choose to snack on will vary day to day, depending on what I have in the house and honestly, my mood. Sometimes, I'm going to enjoy a slice of banana bread with my mid-morning cup of tea. Other times, I'll opt for a cereal bar, carrot sticks and hummus, or a banana. There are days when a cup of coffee will tide me over until lunch or dinner.
The thing is, shop-bought snacks can get expensive and aren't always the healthiest option. Preparing your snacks at home ensures you keep costs down and you know exactly what ingredients are used. Snacks are also a great way to experiment in the kitchen!
Here are two quick and easy recipes, using ingredients you've likely got in the depths of your cupboard. Whether you're a sweet or savoury snacker, or you're looking to keep your partner, flatmate or children from stealing your stash, there's a winner here for everyone.
Tip: Plan your meals and your snacks every day. This saves time, money and reduces waste.
Nutty chocolate buttons 
Ingredients
200g dark or milk chocolate
Small handful of cashews, pecans and almonds
Small handful of dried cranberries and raisins
Choose your favourite fruits and nuts – make it your own!
Method
Break up the chocolate and place it in a microwave-safe bowl.
Melt the chocolate in the microwave in 30-second intervals, stirring regularly to ensure it's melted and smooth. If you don't have a microwave, melt the chocolate in a bowl over a pan of hot water, stirring until smooth.
On a lined baking tray, drop 15-20 small spoonfuls of chocolate, evenly spaced, about the size of a fifty pence piece. Gently place a few cranberries, raisins and nuts on each button.
When finished, place the chocolate buttons in the fridge to set for a minimum of 15 minutes.
Once set, remove from the fridge. Gently remove each button from the baking sheet and store in an air-tight container, ready to enjoy with your mid-morning cuppa!
Registered nutritional therapist Amie Butler, says: "Choosing good quality dark chocolate and eating modest quantities may offer greater health benefits than milk chocolate! This is because dark chocolate contains up to 2-3 times more flavonoids, an important antioxidant helpful in supporting cardiovascular and cognitive function.
"Dark chocolate may also have some neurological benefits, due to dark chocolate releasing the neurotransmitter – serotonin – in the brain, which is responsible for regulating our mood, happiness and anxiety. When choosing chocolate to eat, look for products that are 70-95% cocoa to make the most of its health benefits!"
Crunchy baked chickpeas
Ingredients
400g tin chickpeas
1 tsp sweet smoked paprika
½ tsp cumin
Salt and pepper
Olive oil
Don't have any chickpeas? Swap for broad (fava) beans.
Method
Preheat the oven to 220C/200C Fan/Gas mark 7.
Drain and rinse the chickpeas until the water runs clear. Lay the chickpeas out on a kitchen towel and gently pat until dry.
Transfer to a baking tray and drizzle with a little olive oil. Give them a shake to ensure they are completely covered, and add your spices, salt and pepper. Shake to coat.
Bake on the middle shelf for 30 – 35 minutes, shaking the tray regularly to keep the chickpeas from sticking. Remove from the oven when golden brown. Leave to cool fully before serving.
"Chickpeas are an excellent source of plant-based dietary protein and fibre, which helps to make you feel full and curb those food cravings!" Amie says. "But that's not all. Studies have found that eating chickpeas may also help support cardiovascular health and lower cholesterol, thought to be due to their high soluble fibre content. Chickpeas are also high in vitamins and minerals, including folate, calcium, magnesium and potassium, making the humble chickpea a highly nutritious addition to your diet and a great alternative to eating crisps and salted nuts."
---
Amie Butler is a registered nutritional therapist and registered UK metabolic balance coach, specialising in gut health, digestion and weight loss. Based in Whitstable, Kent, Amie offers face-to-face, online and telephone consultations.
Share this article with a friend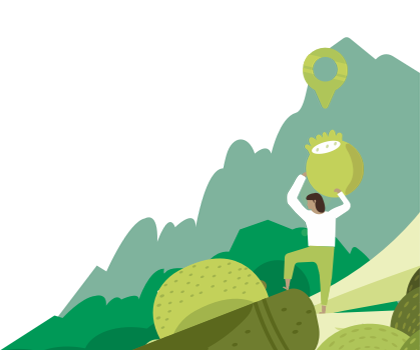 Find a nutritionist dealing with Healthy eating
All nutrition professionals are verified