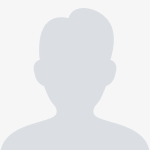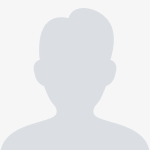 SB Nutrition

Verified Professional

Every professional displayed on Nutritionist Resource has been independently verified by our team to ensure they have suitable credentials to practise.
Aldershot, Hampshire, GU11 3FJ
About us
Sarah is a leading Sports Nutritionist with extensive experience in several nutrition settings including corporate wellness, sports nutrition.
Her clinical expertise is in health, weight loss, sports nutrition, muscle gain, weight management.
She regularly participates in endurance events which means she gets to put into practice what she preaches.
Training, qualifications & experience
BSc (HONS) Sports Science (Exercise and Health Management)
MSc Sports and Exercise Nutrition 
ISSN Diploma Applied Sport and Exercise Nutrition 
Member organisations *

Sport and Exercise Nutrition Register (SENR)
The Sport and Exercise Nutrition Register (SENR) is a voluntary register designed to accredit suitably qualified and experienced individuals who have the competency to work autonomously as a Sport and Exercise Nutritionist with performance oriented athletes, as well as those participating in physical activity, sport and exercise for health.
Nutrition topics
Fees
From £50.00 to £140.00
Free initial online session
Additional information
All fees are on monthly subscriptions and all plans are tailored to your needs and requirements:
Nutrition Consultation Basic and Weight loss Basic - 1 month (Includes Consultation of nutrition and lifestyle goals, Food diary analysis, General sport nutrition recommendations to achieve discussed goals, Summary booklet the day after our consultation, Weekly Check In's) - £50 per month
Nutrition Consultation + MACROS and Weight Loss Consultation + MACROS - 3 months (Includes Ideal for those needing a more specific service, Consultation of nutrition and lifestyle goals, Food diary analysis, General nutrition recommendations to achieve discussed goals, Detailed report summarising the session, and macronutrient breakdown, Detailed macronutrient (calories, protein, carbohydrate, fats) breakdown to facilitate achievement of goals, Weekly Check In's) - £80 per month
Nutrition Consultation + MACROS & Recipes and Weight Loss Nutrition Consultation + MACROS & Recipes - 6 months (includes Bespoke service with recipes, Consultation of nutrition and lifestyle goals, Food diary analysis
Detailed nutrition recommendations to achieve discussed goals, Discussion of challenges achieving goals in the past and how to overcome them, Detailed macronutrient breakdown to facilitate achievement of goals, Detailed report summarising the session and macronutrient breakdown, 5 breakfast, lunch, and dinner recipes, Weekly Check In's) - £115 per month 
Premium Nutrition Support Service and Premium Weight Loss Nutrition Support Service - 1 year (includes My best option for long term change, Consultation of nutrition and lifestyle goals, Food diary analysis, Detailed nutrition recommendations to achieve discussed goals, Detailed macronutrient breakdown to facilitate achievement of goals, Detailed report summarising the session and macro breakdown, 7 breakfast, lunch, dinner and snack recipes, New recipe each week, Weekly phone call to monitor progress and assist with queries, Weekly weight Check In's, Access to me via text/email for support) - £140 per month 
Sports Nutrition Consultation - 1 month (Includes Food diary analysis, Consultation of your sports nutrition and lifestyle goals, General sports nutrition recommendations to achieve discussed goals, Summary booklet the day after we meet, Weekly Check In's) - £65 per month 
Sports Nutrition Consultation + MACROS - 3 months (includes For those needing a more specific service, Consultation of sports nutrition and lifestyle goals, Food diary analysis, General sports nutrition recommendations to achieve discussed goals, Detailed report summarising the session and macronutrient breakdown, Detailed macronutrient (calories, protein, carbohydrate, fats) breakdown to facilitate achievement of goals, Weekly Check-Ins) - £95 per month 
Sports Nutrition Consultation + MACROS And Recipes - 6 months (Includes Bespoke service with recipes, Consultation of sports nutrition and lifestyle goals, Food diary analysis, Detailed sports nutrition recommendations to achieve discussed goals, Discussion of challenges achieving goals in the past and how to overcome them, Detailed report summarising the session and macronutrient breakdown, Detailed macronutrient breakdown to facilitate achievement of goals, 5 breakfast, lunch, and dinner recipes, Weekly Check-In) - £120 per month 
Premium Sports Nutrition Support Service - 1 year (Includes My best option for a long term change, Consultation of sports nutrition and lifestyle goals, Food diary analysis, Detailed sports nutrition recommendations to achieve discussed goals, Detailed macronutrient breakdown to facilitate achievement of goals, Detailed report summarising the session and macro breakdown, 7 breakfast, lunch, dinner, and snack recipes, New recipe each week, Weekly phone calls to monitor progress and assist with queries, Access to me via text/email for support, Weekly Check-Ins) - £130 per month 
I also offer personal training services with nutrition plans:
Basic Personal Training And Consultation - 1 month (Includes Full Personal Training programme with guided instructions, Consultation of nutrition and lifestyle goals, Food diary analysis, General nutrition recommendations to achieve discussed goals) - £35 per month 
Personal Training & Nutrition Consultation + MACROS - 3 months (Includes For those needing a more specific service, Consultation of nutrition and lifestyle goals
Full Personal Training programme with guided instructions, Food diary analysis
General nutrition recommendations to achieve discussed goals, Detailed macronutrient (calories, protein, carbohydrate, fats) breakdown to facilitate achievement of goals, Weekly Check In's) - £85 per month 
Personal Training & Nutrition Consultation + MACROS & Recipes - 6 months (Includes Bespoke service with recipes, Full Personal Training Programme with guided instructions, Consultation of nutrition and lifestyle goals, Food diary analysis, Detailed nutrition recommendations to achieve discussed goals
Discussion of challenges achieving goals in the past and how to overcome them, Detailed macronutrient breakdown to facilitate achievement of goals, A detailed report summarising the session and macronutrient breakdown, 5 breakfast, lunch and dinner recipes, Weekly Check In's) - £110 per month 
Premium Personal Training & Nutrition Support Service - 1 year (Inlcudes My best option for long term change, Full Personal Training programme with guided instructions, Consultation of nutrition and lifestyle goals, Food diary analysis, Detailed nutrition recommendations to achieve discussed goals, Detailed macronutrient breakdown to facilitate achievement of goals, Detailed report summarising the session and macro breakdown, 7 breakfast, lunch, dinner and snack recipes, New recipe each week, Weekly phone call to monitor progress and assist with queries, Access to me via text/email for support, Weekly Check In's) - £150 per month
When we work
M

on

T

ue

W

ed

T

hu

F

ri

S

at

S

un

Morning
Afternoon
Evening
Night