Marc Cater MFNTP
Mansfield
Nottinghamshire
NG19
01623 660710 / 07961 593810
About me
My name is Marc Cater mFNTP I am a qualified Nutritional Advisor, approved and certified in Nutritional Therapy and as an Advanced Dietary Supplements Advisor.
I have always been passionate about health and nutrition and been fascinated how our body reacts to the nutrients in foods and how you can use vitamins, minerals and essential fatty acids within foods to help keep yourself healthy, improve and maintain your wellbeing and help to alleviate and minimise health symptoms. My client's are all individual and have unique needs but they do have one thing in common, they all want to feel healthier! My qualifications have all been focused on the relevant underpinning science and specialised human nutritional science so that I have the knowledge of understanding how the body works and reacts in relation to good nutrition. How different nutrients can help us make positive changes to the way our bodies function and improve energy levels, brain function, sleep patterns, your immune system, digestion, joint pain, help to prevent degenerative diseases such as Dementia, Cardio-vascular disease, Strokes and many other things. Also how chemical and biological processes of the body (triggered by whether your nutritional intake is good or bad) can influence your health both in a positive way and in an adverse way, and how good nutrition and dietary supplementation can be used to help you live a healthy lifestyle, improve your wellbeing, help to prevent diseases, illness, and to help improve and alleviate health symptoms.

I recognise that everyone is unique and therefore has an individual set of nutritional requirements and I use my specialist knowledge to give you personalised nutritional advice.
Here are some of the many reasons I work with clients:
Identify nutrient deficiencies
Increase energy levels and improve vitality
Optimise health and well being
Achieve long term healthy weight loss/gain
Build a strong immune system
Improvement of health symptoms
Ensure your calorie intake is correct and consists of your individual nutritional requirements.
This is done by various assessments through my Clinical Toolkit™ This will enable me to identify your nutritional requirements and then I formulate personalised advice, or a bespoke personalised program that ensures that any nutrient deficiencies are corrected and that your diet contains all the essential nutrients, antioxidants and promoters to help improve your health and wellbeing, achieve your desired weight goals, prevent disease and alleviate certain health symptoms depending on your specific requirements. My sessions are normally face to face but I do also offer telephone and Skype consultations for client flexibility in fact my unique Clinical Toolkit™ allows me to help clients from wherever they are based, so distance isn't a problem and if necessary all assessments, food jounals, session summaries and next step procedures can be completed online through my Clinical Toolkit™ and follow up consultations can be done via Skype or the telephone as mentioned earlier, this ensures my client's get complete flexibility as I appreciate how busy they can be.
I operate an ethical practice and as a Nutritional Advisor I provide education to enhance your knowledge of health in relation to good nutrition, food consumption, hydration, lifestyle, and related activities.
How my personalised Nutritional Advice can help you?
I work with people who want to be proactive about their health and well being and get the correct nutritional advice to help put into action a long term nutritional plan, people who want to make positive changes to improve their health and wellbeing, people who are highly active both with busy lifestyles and who exercise to a high level by helping to increase their energy levels, vitality and build and maintain a strong immune system, people who want to achieve their weight goals in a healthy way both for weight loss and gain and those who suffer with health conditions ranging from relatively minor health problems, such as fatigue, to more serious conditions. Please get in touch for more information on how I can help you.
Training, qualifications & experience
I have undertaken a years undergraduate university science foundation course in Biology, Chemistry and Physics along with a 3 month undergraduate level course in Scientific Mathematics all to gain the underpinning scientific knowledge necessary before specialising in Human Nutritional Science. I then studied for a further two years and completed courses specifically in Human Nutritional Sciences, namely a AFN (Association for Nutrition) Certified course in Nutrition and then went on to graduate from The Health Science Academy in London with my approved and certified Nutritional Therapist Qualification and my approved and certified Advanced Dietary Supplements Advisor Qualification recieving my Professional Diplomas. I now run my own Practice, operating from a ground floor office with free parking, I also offer home visits, Skype and telephone consultations for Client flexibility. I am passionate about good nutrition and health sciences and all my training has come the latest research. Nutritional Science is very dynamic and new developments take place all the time so I keep up to date with the latest scientific research and carry out continued professional development.
I am full certified member of the FNTP (Federation of Nutritional Therapy Practitioners) and the IICT (The International Institute of Complimentary Therapies) which are professional bodies for Nutritional Therapists and assures that their certified members are committed forthrightly to their values, ethics and principles, are fully qualified to the appropriate level and are fully insured to practice.
Areas of nutrition I deal with
* If you have been diagnosed or suspect you may have one of the medical conditions starred above, you should consult your GP for advice, diagnosis and treatment and always inform your health professional before starting any alternative or additional therapies, treatments or making any major changes in your diet or exercise programme.
Fees
I offer a free 20 minute consultation to get an idea of your enquiry and how I can help you.
Consultations are then usually 1 hour or so (I never rush clients) it's more important to me that I spend time getting a deeper understanding of your individual requirements and discussing the best nutritional options.
Further information
                                                      My Monthly Nutrition Article

I feature monthly in The Sherwood Community Newsletter where I write an article on nutrition, this publication goes out to 23,000 homes. I very much enjoy keeping my community up to date with current nutritional topics and offering them help and advice.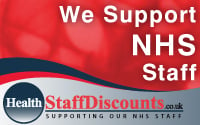 I now offer 15% Discount to all NHS Staff

Good nutrition should be the corner stone of which all NHS staff should have in place to enable them to operate, function and deal with their busy work load and long hours. That is why I now give all NHS staff with a valid NHS ID Card 15% discount off any of the services I provide so please get in touch and I will be happy to help you.

Here are some of the many services I provide:

.Bespoke Nutritional Programs
.Achieving long term healthy weight loss
.Improvement of energy levels and vitality...
.Help to improve health symptoms
.Help to build a strong immune system
.Minimise your risk of disease
.Dietary Supplement Profiles
.Antioxidant Assessments
.Private consultations

                     Nutritional education for Business's and Employee Health & Wellbeing

I can offer businesses nutritional advice to improve the health and wellbeing of their employees. Good nutrition should be the corner stone of which all employees should have in place to enable them to operate, function and deal with their busy work load and business hours. This in turn can be a huge benefit to companies as it will help increase the amount of profits and productivity that would be lost through employees being absent from work due to health problems and fatigue.
I can also give nutritional advice to employees who are pregnant, this will help to ensure both their baby and the employee are getting all the important nutrients that are necessary to help them with their health and wellbeing throughout their pregnancy. This will be huge benefit to your member of staff and your company as they will feel you are doing everything you can to support them through this most important time.
I can work with any employees you have that may be on long term sickness due to health problems, this may help them return to work much quicker which will be a benefit to both you as a company and them as an employee. Once again showing your company as visionaries in employee welfare and that you offer all the support and options possible to help them throughout their absence.
Businesses are starting to understand the benefits of nutritional advice for their employees and how they can be one step ahead of their competitors by making sure that their staff feel valued and showing them that you are interested and want to be proactive about their health and wellbeing. As another bonus to your company just think what this will do for your Employee Engagement! Your staff will love working for you, word will soon spread amongst the business world what a good company you are to work for and in turn you will attract the best talent and retain them!
If you want to be a pioneer in new business concepts, solutions and employee wellbeing please get in touch with me and I will be happy to help your business and your valued employees.

www.mansfieldhealthandnutrition.co.uk
Type of session
| | |
| --- | --- |
| Online nutrition support: | Yes |
| Telephone nutrition support: | Yes |
| Face to face nutrition: | Yes |
Practical details
| | |
| --- | --- |
| Sign language: | Unspecified |
| Other languages: | None |
Availability
Mon-Fri. 10.00-19.00 Appointment only Sat 10.00-15.00 Appointment only. Sun. Closed