Weight management
To drink or not to drink? That is the question now…
When I was walking to the park with our dog last week, I saw bin after bin overflowing with bottles. On the same day, I read about statistics in the UK that people are actually drinking 25% more than before the current coronavirus situation. Which is a lot.

Firstly, if you think you might have some issues with drinking, it's important to seek professional help through counselling or addiction specialists. 

Disclaimer: I am not an alcohol specialist, however as a health coach I know full well that excess drinking will add on weight and I want to share a few tricks of the trade with you on how to navigate this difficult topic.
How to manage your alcohol intake when you're home 24/7
Why do we choose alcohol?

Alcohol makes people feel good. We all want to loosen up, relax, release our inhibitions and have fun, which is absolutely fine. Whilst drinking alcohol in moderation can be good for our mood and even has some health benefits (resveratrol antioxidants in red wine prevents cardio-vascular diseases), going overboard can have a severe negative effect on our physical and mental health. 
What are the guidelines?
The current UK alcohol recommendations suggest men and women should not exceed 14 units a week. That's six pints of beer, or (not and) ten small glasses of wine. If you don't drink - try and keep it that way!


How does alcohol affect our physical bodies?
It might surprise you that drinking six pints of lager per week adds up to 50,000 calories per year equivalent to eating 250 doughnuts or 14 pounds of belly fat!
So aside from adverse effects on our physical bodies, mental health can also suffer, so it's important to keep our drinking in check, especially when we are all navigating a very challenging time, outside of our control. Having a few drinks now and then throughout the week is fine and often a treat at the end of the day, but managing this intake safely, is the name of the game.
Simple suggestions on cutting down on alcohol when at home:
Firstly, don't buy more alcohol than you will drink in one night. Or better still, try to resist the urge to buy it at all. If you don't have it in the house, you won't drink it.
Open white wine can stay corked in a fridge for three to five days, and the same goes for red wine which can be stored in a cool dark place. So, no need to finish up the bottle.
Aim to have at least two alcohol-free days a week. If you have a good structure in place, you can prepare for the week and are more likely to stick to the alcohol-free days.
Plan activities and tasks at times you would usually drink - typically Friday and Saturday evening. Do something different to disturb the old habit (drinking is a habit that you've learned a while ago – if you can learn it you can un-learn it). Some alternate plans include: watch a movie you've been wanting to see in the last three years, play some card games with the kids or enjoy a nice hot soak in the bath.
If you find yourself reaching for the bottle, try answering these questions honestly before doing so:  
How is drinking affecting me?
What have I got to lose if this carries on?
What would happen if I stopped drinking every weekend/every other day?
What can I do differently next time?
Non-alcoholic swaps to try - never a better time to try them than now:
Alcohol - free white wine (Eisberg Chardonnay 125 ml 33 calories)
Alcohol - free sparkling wine (Eisberg)
Alcohol - free red wine - Cabernet Sauvignon alcohol-free (Areil)
Alcohol - free gin (Fluere)
Non - alcoholic spirit (Speedlip Grove 42)
Club soda, soda water, sparkling water
Pink grapefruit-Fentimans tonic water is delicious!
Margaritas and Pina colada cocktails in general average 500 calories, so proceed with caution. Or try Mocktails: a Virgin Mary without vodka, a Cosmopolitan that's 100% cranberry juice, lime and soda water instead of vodka.
Ginger beer (Rochester ginger)
Non-alcoholic beers (Brew Dog or Nanny State)
Swap a G&T for tonic water with fruit juice plus a few mint leaves and ice
V8 vegetable - V8 Energy /fruit juices
Lipton Tea, iced tea or iced coffee
Green tea and black coffee 
Water - still simply the best to drink when thirsty. Did you know, the majority of us confuse
Your challenge: This week, write two things that you will do differently about alcohol when you get the urge?

If you're not sure how much you drink, the app DrinkCoach is helpful in tracking your alcohol intake.
Stay well, stay safe (and be smart with alcohol).
Share this article with a friend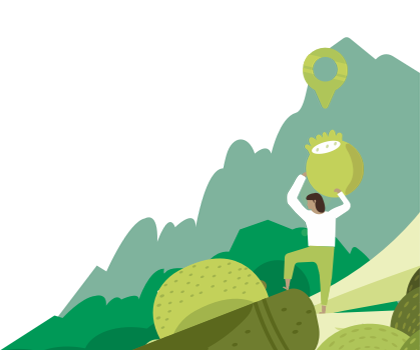 Find a nutritionist dealing with Weight management
All nutrition professionals are verified