Tiredness
Sweet dreams: 3 recipes to prepare you for sleep
When it comes to optimal health, good sleep is as important as nutrition, movement and relaxation. Research shows that is crucial for most species to sleep well, and for us humans, the quality and quantity of our sleep affect our learning, memory and creativity, as well as our immune function, gut microbiota, weight and energy levels. So, catching those Zzzs when you can is key to feeling your best self.
While many of us know that good sleep hygiene can promote restorative sleep - regular bedtimes and wake-up times; warm baths before bed; stopping using screens 2-3 hours before bed - certain foods can also be very effective in helping to calm our nervous system and promote the production of melatonin, the hormone that helps us to sleep. 
Here are three recipes to try that are packed full of sleep-friendly nutrients. 
Sweet dreams!
---
Sesame salmon with coriander almond rice
Serves 2
Ingredients
2 tsp olive oil
2 salmon fillets
6 spring onions, trimmed and cut into 3 pieces
12 cherry tomatoes, halved
Black pepper
200g long-stemmed broccoli, trimmed
1 tbsp tamari
1 tsp sesame oil
2 tsp sesame seeds
½ cup brown rice
Handful fresh coriander, chopped
2 tbsp flaked almonds
1 avocado
Method
Preheat the oven to 200C. Drizzle a baking tray with olive oil.
Place the salmon fillets onto the tray, skin side down. Add the spring onions and tomatoes and season with salt and pepper. Bake for 8 minutes.
Steam the broccoli for 5 minutes.
Remove the tray from the oven and add the broccoli. Drizzle the tamari and sesame oil over the fish and sprinkle everything with the sesame seeds.
Return to the oven for 4-5 minutes or until the salmon is just cooked.
Meanwhile, steam the rice. When cooked fluff with a fork and then stir through the chopped coriander and flaked almonds.
Serve the sesame salmon and vegetables with rice and a side of avocado.
---
Goodnight golden milk
Serves 1
Ingredients
250ml milk of choice
2 tsp almond butter
½ tsp pure vanilla extract
1 tsp honey or maple syrup
½ tsp ground turmeric
½ tsp ground cinnamon
1 tsp ground ginger
¼ tsp ground cardamon
Water, optional
Method
Add milk to the pan along with the almond butter, honey or maple syrup, and spices. 
Whisk well to combine. If it's too thick, add a splash of water. Stir.
Gently simmer for 10 minutes. Serve.
---
Bedtime cherry smoothie
Serves 1
Ingredients
125ml Montmorency tart cherry juice
125ml chamomile tea, cold
¼ cup oats
½ banana, peeled and frozen
1 kiwi, peeled and frozen
1 tbsp almond butter
½ tsp pure vanilla extract
1 cup spinach
Method
Add all the ingredients to a blender.
Blend until smooth. Serve.
---
The healthy bit 
Melatonin is our sleep hormone and essential for regulating our sleep cycle. Including melatonin-rich foods such as tart cherries, milk, fish, and nuts like pistachios and almonds can help promote more restful sleep. In addition, the amino acid tryptophan (a protein building block) is turned into serotonin, our happy hormone, and then subsequently, into our sleep hormone, melatonin. Including tryptophan-rich foods such as salmon, turkey, dairy products, eggs, oats, almonds and bananas can help promote the production of this sleep-friendly hormone. Tryptophan can sometimes struggle to cross the blood-brain barrier, so including some carbohydrates (such as oats or honey) can help it along. 
Calcium and magnesium are also required for relaxation - for both the mind and muscles! Magnesium improves the production of melatonin while helping to calm us, therefore, including magnesium-rich foods such as avocados, spinach, broccoli, almonds, brown rice, and whole grains can help ensure adequate levels for good sleep. Chamomile tea contains apigenin, an antioxidant that binds to receptors in your brain that promote sleep, which explains why it is often included in sleepy tea blends. 
And don't forget, it's not just what you eat but how much you eat that can affect your sleep. Eating rich, heavy, or spicy foods close to bedtime can impair sleep and make it less restorative. But equally, waking up with hunger pangs can be a risk of highly restrictive diets. Ensure that you're getting a good variety of nutrients across the day and keep an eye on maintaining blood sugar balance to ensure the best rest possible.
---
This article was originally published in Happiful Magazine (Issue 65). You can order print copies online, or read the e-magazine for free on the Happiful app. 
Looking for more inspiration? Check out our recipes hub.
Share this article with a friend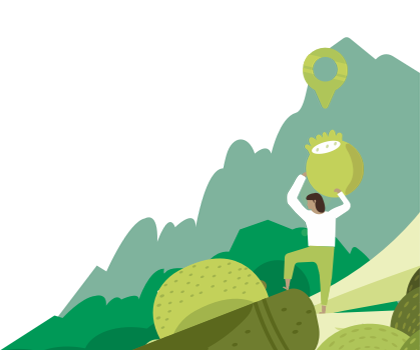 Find a nutritionist dealing with Tiredness
All nutrition professionals are verified