Healthy eating
Swap Shop: How to make healthy food swaps
If your favourite food item is not on the shelf, what can you swap it for? After decades of being able to source all kinds of food items from the supermarkets or online, we are now, during these unprecedented times facing empty shelves, bare cupboards and unavailable delivery slots.
Many of us have turned to takeaway options, delivered safely to our door. But over the coming weeks those calories, salt, fat, sugar and lack of activity can have a detrimental and sometimes long term effect on our health and wellbeing.
So it's time to get creative in the kitchen and think about the 1970s children's show 'Swap shop'! If your favourite recipe or meal calls for a certain ingredient, what can you swap in its place?
Food swaps
The strangest things are becoming hard to find, like tomatoes. An easy substitution is a tube or jar of tomato puree. To make it more nutritious, cook the puree with some veg that might be past its best and some water. When all of it's soft, mash or blend and you have a great sauce for pasta, pizza, soup, curry, chilli or the start of a lasagne. Not only are you using ingredients that you might have otherwise binned, but all the fibre and antioxidants are helping to boost your immunity, balance your blood sugar levels and keep you feeling nice and full. 
Don't be afraid to experiment with herbs and spices such as chilli, garlic, ginger, mustard, mixed dried herbs, fresh mint (if you have it) etc. Any leftover sauce can be frozen for later. If you haven't even got the tomato puree, simply miss it out.  It will still taste amazing. Or you may have a jar of sundried tomatoes. The same thing applies; whiz the whole jar including oil in a blender to make the puree and away you go.
Eggs are also becoming illusive. They provide protein and some good fats. A store cupboard standby that many of us have are tins of beans; any type of borlotti, chickpeas, butterbeans, cannellini etc. They are also high in protein and have bags of fibre to keep you satisfied. Half a can has the same protein as an egg and the added advantage is that they are low in cholesterol. 
So think about hummus, veggie sticks and wholemeal pitta for a healthy lunch or how about a cannellini bean salad. Tofu, another high protein ingredient can be transformed into tofu scramble or omelette if you need that 'eggy' feel.  


Vegetarian and vegan 
Most vegetarians and vegans will know just how good beans, pulses and lentils are for us and how they're an easy way to incorporate essential (non animal) protein into a healthy diet.  

A lentil dhal using dried red lentils, as they don't require prior soaking is the perfect dish to serve at lunch or with wholegrain rice for a substantial evening meal.  Leftovers can be turned into a soup or vegan cottage pie topped with some delicious sweet potato. If you can't find those, any root veg steamed and mashed with vegan spread will be equally tasty, think: 
swede
carrots
parsnips
squashes
celeriac
As well as adding additional, cheap protein, beans can also make your regular meals go further so use two tins of red kidney beans to expand a chilli. Cannellini beans go well in a pasta dish with lots of sautéed veggies like onion or leeks, courgettes, peppers and mushrooms.  And don't forget many of these vegetables are available from the freezer section of a supermarket. Add in some jarred olives, sun dried tomatoes or artichokes and you've got a really tasty and nutritious meal.
Gluten free 
And where would a curry be without protein and fibre rich chickpeas! If you're gluten free, then gram flour (ground chickpeas) is very useful. You can make pancakes, omelettes, onion bhajis, falafels, scramble, chocolate chip cookies, pizza bases to name but a few.  

If you're struggling to find bread you may well have a bread maker in the back of a cupboard. If that's the case, dust it off and start making your own bread. It'll make the house smell delicious and keep the kids busy for an hour or so.  You can use: 
plain flour
wholemeal
spelt
rye
gluten free
or a mixture   
If you haven't got a bread maker or indeed any dried yeast that's not a problem, simply make some soda bread. It's quick, tasty and requires no kneading. It can easily be made dairy free by substituting the buttermilk for unsweetened plant based milk and some acidity like apple cider vinegar or lemon juice.  
Flatbreads are also easy to make and require just three main ingredients; flour (wholemeal for a healthier bread), water and oil. Again, a great one to make with the children.   
Finally, if you have some pots and soil why not start to grow a few herbs? Either grow from seeds or buy the pots of herbs from the supermarket, use what you need and re-pot. Herbs will add flavour and some added nutrients to your meals. Who doesn't remember growing cress on a saucer as a child!
Share this article with a friend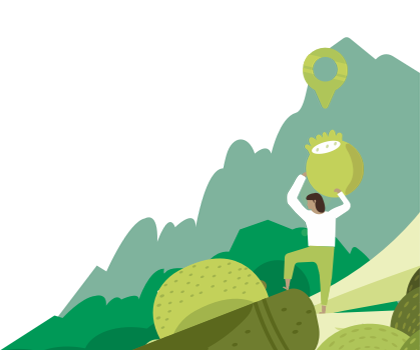 Find a nutritionist dealing with Healthy eating
All nutrition professionals are verified