Weight management
Small ways to get your eating on track after the festive season
If you have over-indulged, you are not alone. And you are also not alone in starting the year wanting to get back on track. However, a lot of people give up and often it's because they try to do too much at once which can feel like torture. One way to see it through is to get a plan…
Breakfast 
Start the day with something filling that will keep you going and won't leave you feeling deprived. For some, a bowl of porridge is the ultimate comfort food, made with skimmed milk and with a handful of raisins or prunes thrown in for sweetness; for others, this is nothing but a punishment! For those who love it, you carry on. This is a great breakfast and will do you no end of good.
If, however, you would have to force down porridge, then fear not - there are other great breakfasts that are not too calorific and will do a good job at keeping you full. A couple of boiled eggs and a slice of granary toast (easy on the butter) is often a breakfast reserved for lazy weekend brunch, but try making time for it before work. Eggs are full of protein and important vitamins and minerals, plus evidence shows that people who eat two eggs for breakfast eat fewer calories throughout the day.
If you don't think either of these will work for you, stick to high-fibre cereals such as bran flakes, shredded wheat, Weetabix or fruit & fibre. Top with skimmed or semi-skimmed milk and add some sliced or dried fruit. If toast is your thing, have a scraping of spread and have a topping such as marmite or a little peanut butter.
Lunch
Lunch can be a killer if you have to buy it at work every day. A simple cheese and onion sandwich can contain up to 600kcals depending where you get it. From a supermarket you can check the labels, but if you go to a café or restaurant you are at their mercy. Soup is a great lunch. It's filling, comes in hundreds of flavours, is readily available in supermarkets and can fit nicely into your calorie budget. Beware of the cream-of versions though. If possible buy your soup from somewhere that lets you know what is in it and how many calories it contains. It's super easy to make a big batch at home and freeze in portions to take into work to heat in the microwave, and there are literally a million recipes to be found online.
If soup doesn't hit your comfort spot though you could try sushi, filling whole grain salads such as couscous or bean, pitta pockets with low calorie fillings like tuna or salad (easy on the mayo and dressings).
Evening meal
It's easy to get into bad habits over Christmas and New Year like drinking every day and eating your way through the left-over chocolate. Try and have a couple of days off the sauce each week, preferably consecutive days. If you have been drinking over the festive season, the chances are your liver has a back-log to get through and if you don't give it time to clear it, the alcohol can cause scarring i.e. cirrhosis.
In terms of eating, planning ahead is the best way to make sure you have easy, healthy options for dinner and don't reach for the takeaway menu. Plan what you're going to eat on each day before you go to the supermarket. Go for things that are filling but not too calorific: chicken, fish, lean meat, beans, lentils, pulses, vegetables, rice, pasta and potatoes. Try to stay away from full-fat creamy or cheesy sauces and go for tomato based ones instead. If you're buying ready-made, check the labels to see which are best. If you cook from scratch, limit the oil or fat to one teaspoon per person for the whole meal (whatever the recipe says!). If you're a pudding person, try looking for the lower-calorie options. Instead of ice-cream, try frozen yogurt or sorbet; fruit salad; meringue and berries; baked apple; low-calorie chocolate mousse. Instead of cream try half-fat crème fraiche or fat free Greek yogurt.
Between meals
For snacks throughout the day, try to limit them to about 100kcals such as a muesli bar, a pot of low-calorie yogurt, a piece of fruit, a portion of light cheese and a couple of oat biscuits.
But remember; if you want to lose any weight you have gained over Christmas, you'll need to take off a few hundred calories from your calorie requirements. Don't go below 1200kcals a day without the supervision of a specialist. Also, remember that slow & steady wins the race: gradual weight loss is more sustainable than rapid.
Share this article with a friend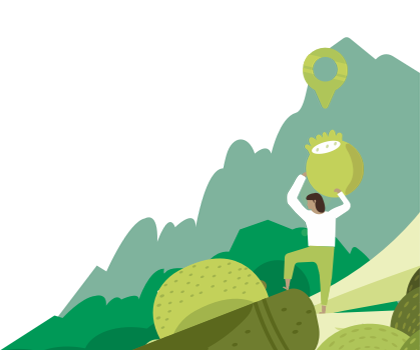 Find a nutritionist dealing with Weight management
All nutrition professionals are verified