Healthy eating
Replace the Unhealthy Ready Meal
With the horsemeat scandal earlier this year, a lot of attention has been brought against ready meals, with supermarkets removing a large number of ready meals from their shelves. Horsemeat was found in a large number of convenient and popular ready meals such as spaghetti bolognaise, lasagne and cottage pie. These foods were labelled to contain beef but were found to contain horsemeat, which means that the producers of these foods are in breach of the Trade Descriptions Act and will face prosecution.
Although these ready meals are highly convenient and only need to be cooked for a short time in a microwave, they are not generally a healthy choice. During processing, the manufacturers often add more fat, sugar and salt to their products. Such ready meals are therefore often high in fat, saturated fat, sugar and salt. Eating such ready meals on a regular basis may increase the risk of becoming obese, developing coronary heart disease, diabetes and cancer.
A healthy alternative to eating convenient ready meals is to cook your meals from scratch. This way, you do not have to add sugar or salt for example and can use healthier ingredients. Cooking your meals from scratch is a great way to help reduce the amount of fat, sugar and salt in your diet. The table below shows the nutritional composition of a homemade cottage pie.
Based on the traffic light labelling system, where red is high, amber is medium and green is low, the homemade cottage pie is low in total fat, saturated fat, sugar and salt. In contrast, ready meals are going to be medium to high in total fat, saturated fat, sugar and salt. Additionally, the homemade recipe will contain more fibre and fewer calories than a standard ready meal. Cooking from scratch can significantly help reduce the amount of calories you consume and also works out cheaper than buying ready meals.
Traffic Light Labelling System (based on
100g):
Homemade Recipe:
Per 100g

Per Portion

Energy (kcal)

70kcal

305kcal

Protein

3.3g

14.6g

Carbohydrate

9.6g

42.3g

Of which   Sugars

2.4g

10.7g

Fat

2.3g

10.2g

Of which   Saturates

0.6g

2.5g

Fibre

1.9g

8.5g

Sodium

0.11g

0.50g

Salt

0.29g

1.25g
Traffic Light Labelling System:
Total Fat = Low (Green)
Saturates = Low (Green)
Sugar = Low (Green)
Salt = Low (Green)
Home Made Cottage Pie Recipe
Ingredients
8 ounces (225g) lean minced beef
2 large onions
½ ounce (15g) low-fat spread
2 spoons of olive oil
15 ounces (425 g) mixed veg (carrots, peas, sweetcorn; 5 ounces of each)
¼ pint (150ml) beef stock
1lb (450g) potatoes
Method
Peel and boil the potatoes in a large pan of boiling water for 15-20 minutes or until tender. Drain the potatoes and return to the pan. Add the low fat spread and mash the potato.
In the meantime, heat the olive oil in a frying pan and add the onion. Stir occasionally until soft and just starting to colour. Add the minced beef to the pan and increase the heat and cook until the mince has browned.
Add the vegetables and mix until tender. Slowly add the beef stock to the pan and stir constantly.
Transfer the mixture to an oven proof dish and spread the mashed potato evenly over the meat mixture, using a fork to swirl the surface of the potato.
Bake for 40-50 minutes or until the potato has turned golden.
Share this article with a friend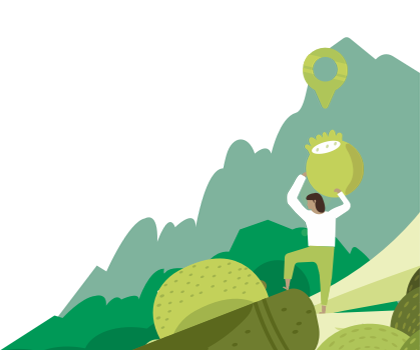 Find a nutritionist dealing with Healthy eating
All nutrition professionals are verified