Re-opening for business
Now the Government has given the official go-ahead, Nutrition Coach will be re-opening for business on Monday 6th July. But for a while, it will look slightly different.
Once we observe the social distancing rules the sessions will be as relaxed, informative and helpful as they always have been.  We just have to maintain safety.
Clients coming to my West Bridgford practice will now need to complete a few pre-consultation screening questions via phone, the day before they arrive. The questions are necessary to protect us both.
The lasted COVID-19 advice can be found via the Government's official website.
Re-opening guidelines
I will only see clients face to face if:
I or any member of my household are free of any COVID-19 symptoms.
You are not in the high-risk group and are shielding.
You do not have COVID-19 symptoms.
You are not self-isolating or in quarantine.
In the last 14 days, members of your household or anyone you have been in contact with were all free of COVID-19 symptoms.
Once your appointment is booked
The day before or the morning or your appointment, I will phone you to go through a series of screening questions to see whether a face to face session is suitable. I will also discuss the procedures I have in place and the risks of coming to my premises. The two-metre distance can and will be adhered to at all times.
Please ensure:
You download all forms from my appointment email, complete and return prior to your session.
Make online payment prior to the session.
If we need to look at any handouts or recipes these will be emailed to you for downloading prior to your appointment 
For your appointment please bring with you:
Your own face covering (homemade ones are fine). I will have some paper ones available, at a cost of 50p. You may also wish to wear gloves. It is entirely up to you if you want to wear PPE and if you need me to do the same.
You may want to bring a towel or blanket to place on the chair
Please bring your own yoga mat if you are attending my outdoor mini-event. It is not necessary to wear gloves, however, if you would like to then please feel free.
Some hand sanitiser, I will have some available to use if you forget.
A water bottle, as I am unable to offer you a complimentary drink.
A pen and paper to take any notes.
On the day of your appointment
If possible avoid public transport. Please arrive promptly five minutes before your appointment time and wait in your car/outside the premises. This allows me to adhere to a strict cleaning schedule in between clients and stops the crossover of people at the front door and in the hall.
Please attend on your own to reduce the risk of additional contacts between people. If you have been driven to the session, the driver can wait in the car or go for a walk.
On entering the premises
Please put on your face covering and gloves (if you wish to wear them) before entering and use your hand sanitiser. Tell me if you need me to do the same. I will not shake hands but will take your temperature using a no-touch thermometer; if you have a high temperature I will not be able to see you. If all is ok, you will then be directed into the consulting room where chairs are placed two metres apart.
If you are attending a one-to-one cooking class, make your way into the kitchen. It will be all set up to avoid contact and maintain the two-metre distance.
If you are attending one of my outdoor mini-events, please make your way down the side of the premises and come through the back gate.
Using the toilet facilities
Ideally, you will not need to use the facilities, unless you are here for the longer mini-events.  But if necessary,  the toilet door will be open, so you do not need to touch the external door handle. Close the toilet lid after use and before flushing. Please wash your hands using the liquid soap and paper towel and use the foot-operated bin provided.
Finally use an antibacterial wipe to clean all the surfaces your hands have touched, including the light pull and internal door handle and dispose of in the bin. On exit please leave the door open.
Payment
I will only be accepting payment by bank transfer or PayPal in advance of your attendance.
When leaving the premises
Please use your hand sanitiser before you leave. When you get home thoroughly wash your hands, forearms and face. PHE also advise that you change and wash your clothes. If you develop symptoms of COVID-19 up to three days after your appointment, please contact me to let me know.
What you can expect from me
I will: 
Check my own temperature daily.
Monitor any changes in my health (and other household members) stringently and cease all appointments if I or they develop any symptoms.
Self-isolate if in contact with a client who experiences symptoms three days after visiting my premises, also contact clients seen after this time and advise them to monitor symptoms.
Wash my hands regularly, but especially before and after every client.
Wear PPE in line with guidance from PHE (gloves, face mask), if the two-metre distance cannot be maintained or my client wishes me to.
Premises cleanliness includes:
Consultation room or kitchen aired for a minimum of 20 minutes after every client.
All surfaces and floor in the consultation room or kitchen disinfected after every client.
Common areas cleaned every four hours (door handles disinfected after every client).
If the toilet has been used it will be thoroughly cleaned when you leave my premises.
Cancellations
If you need to cancel your appointment due to you, a household member or support bubble member feeling unwell with suspected COVID-19 symptoms, you will not be charged the usual cancellation fee.
Thank you for following my guidance and for your support through these strange times. If you have any questions please do not hesitate to contact me on 07946 301338.
Share this article with a friend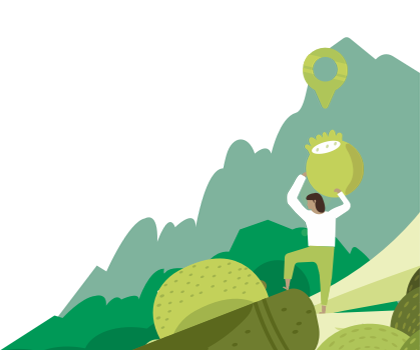 Find the right nutritionist for you
All nutrition professionals are verified