Vegetarian and vegan diets
Lentil bolognese recipe
Family time is precious. Whether you're stopping a toddler from peeling the wallpaper off the walls, ferrying to and from after school clubs or juggling work and family life, shoving something in the oven can feel like the only option. But while convenient, ready-prepared food can be expensive. And if it's lacking nourishing ingredients, it can impact overall health, sleep and behaviour.
Fortunately, the alternative doesn't have to take ages to prepare or break the bank.
Giving children slow-release carbohydrates and increasing their fibre intake can help to improve concentration, help them sleep better and reduce constipation. Slow-release carbohydrates are whole grains, such as wholewheat pasta, oats, quinoa and wholemeal bread. Fibre can be found in fruits and vegetables, pulses (lentils and beans) and whole grains.
Lentils are a really good ingredient to include in family meals. They are versatile, cheap and can be quick to prepare - perfect for busy family life. From a nutrition perspective, they're great too, as they are a good source of fibre (something many of us are lacking) and plant-based protein. They are also a source of B vitamins, iron, potassium, zinc and magnesium. 
The recommendations for daily intake are:
2-5 years: 15g a day
5-11 years: 20g a day
11-16 years: 25g a day
16+ years: 30g a day
*30g of dried red lentils gives you about 5g of fibre
This lentil bolognese recipe is ideal for the whole family, especially for children who love pasta. The sauce isn't just good with pasta though! You make it into a lasagne or top it with mashed sweet potato, potato, cheese and bake for a delicious vegetarian twist on a shepherd's pie.
---
Lentil bolognese
Serves 4
Vegetable oil (to saute)
4 sticks celery, chopped
1 carrot, diced 
4 garlic cloves, crushed
2 courgettes, grated
1 tin chopped tomatoes
1 tin of water (using tomato tin)
150g dried red lentils
2 tsp dried thyme
Black pepper to taste
300g wholemeal pasta
Method:
Saute the celery, garlic and carrot for a few minutes in the oil.
Add the courgette and lentils, saute for further 3 minutes. 
Add the tomatoes, water and bring to a boil. Once boiling, lower the heat and simmer for 20 minutes or until the lentils are soft.
In another pot, bring water to a boil. Add the pasta and cook until al dente.
Stir in the thyme and season with black pepper. 
Serve with wholemeal pasta and a side salad.
Happy cooking!
---
The healthy bit 
Lentils are often associated with a vegan diet, so many will exclude them from the menu. However, they're used extensively in cuisines across the world, in their whole form, or made into flour to make flatbreads.
There are different types of lentils, and you can buy them in tins or dried. Some need to be soaked, while others simply need to be washed and cooked. The cooking time varies, so tinned lentils are a good option for families and those short on time. Dried and tinned lentils are also a great way to reduce food waste as they have a very long shelf life - a cupboard staple!
You will notice that there is no added salt in this recipe. You could add chicken or vegetable stock in place of the water for extra taste, though be cautious that this will significantly increase the salt content. Reducing the amount of salt we consume is beneficial for heart health, and because salt is an acquired taste, the less salt we add to our children's food, the less salt they'll crave in other foods! 
As this is a salt-free recipe too, it's suitable for all the family from 6 months old.
If you aren't ready to swap a whole meat-based meal for lentils, why not reduce the amount of meat you eat by substituting just some of the meat for lentils? Here are some ideas:
Add a tin of green lentils to your chilli or Keema curry. This will increase the fibre content and reduce the fat per 100g. And because of the fibre, it should keep you feeling fuller for longer.
Use tinned lentils in homemade burgers, meatballs or kebabs. Just half the meat and replace it with the lentils. Make sure you include a binder, like egg, and some breadcrumbs.
Share this article with a friend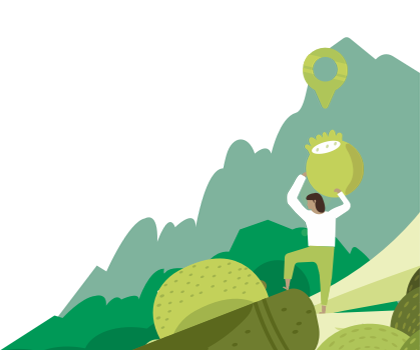 Find a nutritionist dealing with Vegetarian and vegan diets
All nutrition professionals are verified