Irritable bowel syndrome (IBS)
IBS and the workplace
April is 'IBS Awareness Month'. During April I'm raising awareness of IBS by releasing weekly articles. Useful if you or someone you know has IBS. Last week's article was about how the low FODMAP diet fits in with 'lifestyle medicine'. Catch up with this if you missed it. This week's is about how people manage IBS in the workplace.
IBS can be debilitating and can have a significant impact on the lives of sufferers and even their families. People report avoidance behaviour such as refusing invitations for nights out, shopping and even holidays. It can also affect work negatively, with sufferers needing time off to manage their symptoms or visit their GP, but it can even affect the way people work in avoiding meetings, starving to accommodate time out of the office or needing extra comfort breaks.
I've been running a workplace pilot study for NHS staff suffering from IBS. Sick day data for 2017 (relating solely to IBS) shows that in 22 staff members, 117 days of work were lost to IBS at a direct cost to the organisation of £15,000. This doesn't account for lost productivity or bank staff costs used to backfill clinical front-line staff. Staff also reported embarrassing situations involving desperate dashes to the nearest loo or having to leave meetings abruptly. A day of starvation in preparation for a day out of the workplace was also common. IBS also has effects on productivity and performance. The chronic symptoms of pain, bloating and altered bowel habits obviously impact on work output, if staff are preoccupied with their IBS.
The results from the workplace staff pilot show that the low FODMAP diet improves symptoms in over 75% of IBS sufferers. The advice and support of a FODMAP-dietitian is essential for best results. For many this temporary diet can be life changing – patients regain their confidence, have improved concentration and less absenteeism from work. Maybe it's time to consider your IBS and take back control. For help with the low FODMAP diet ask your GP to refer you to a FODMAP-trained dietitian. Maybe next April 'IBS Awareness Month' will pass you by…
Share this article with a friend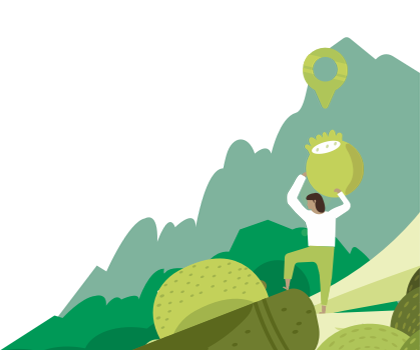 Find a nutritionist dealing with Irritable bowel syndrome (IBS)
All nutrition professionals are verified