Irritable bowel syndrome (IBS)
IBS and lifestyle medicine
April is IBS awareness month. During April my weekly blogs will cover a range of topics which will help inform you or someone you know who has irritable bowel syndrome (IBS). This week's blog is about how the low FODMAP diet fits in with 'lifestyle medicine'.

This condition can be debilitating and can have a significant impact on the lives of sufferers and even their families. People report avoidance behaviour such as refusing invitations for nights out, shopping and even holidays. It can also affect work, with sufferers needing time off to manage their symptoms or visit their GP, but it can even affect the way people work in avoiding meetings, starving to accommodate time out of the office or needing extra comfort breaks.
There's a movement gathering momentum called 'lifestyle medicine' this involves surprisingly no drugs just practical advice on diet, exercise, sleep and relaxation that can have transformative effects on people's lives. Furthermore, lifestyle medicine has no downside or negative side effects– changing your diet or meditation will improve your physical and mental health.
The low FODMAP diet falls into this category of using dietary changes as medicine. Rather than trying to keep symptoms at bay with medication, using this elimination diet can help identify the triggers that cause the symptoms of IBS. The low FODMAP diet improves symptoms in over 75% of IBS sufferers, but for best results should be undertaken with the advice and support of a FODMAP-dietitian. This temporary diet can be life changing – patients regain their confidence, can re-join social activities and even consider a long haul flight! Maybe it's time you took your IBS in hand and took back control.

For help with the low FODMAP diet find a FODMAP-trained dietitian near you. Maybe next April IBS awareness month will pass you by…
Share this article with a friend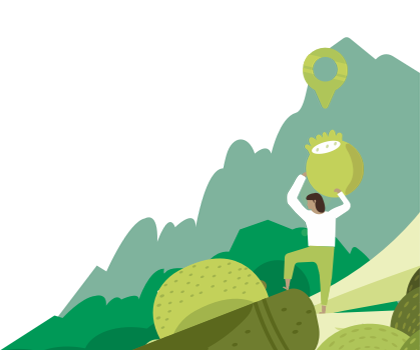 Find a nutritionist dealing with Irritable bowel syndrome (IBS)
All nutrition professionals are verified