Healthy eating
I don't have time to cook, because…
You are super busy. I totally get it.
Taking kids to school (thank God they are still going) for those with kids, talking to relatives on WhatsApp, finishing that important project, preparing a Zoom presentation and the list goes on. And the Covid-19 pandemic doesn't really slow us down, does it?
So obviously, the last thing you want to do after a busy day is to whip up that family meal at 6pm. Back in the day when I was perpetually exhausted, hormonally imbalanced and shattered from my day – I was doing the same.
There was the weekly rare occasion when I would food shop, prep and cook my meal from scratch. Oh no! Usually, I would put the frozen fish fingers or pizza in the oven, buy that supermarket ready meal or order takeaway.
I couldn't wait for my daughter to go to bed so I could watch a movie or current boxset to veg out and just chill. Sex & The City, Ab Fab were my staples at the time.
After three hours of TV binging there I was shattered, with no desire whatsoever to plan or even contemplate the idea of what we are going to eat the next day. I was tired and wanted to go to bed!
I kind of got used to this way of life. It was easy.
Except I was starting to pile on the weight! And I could see my kid and hubby were going the same way. I was also feeling grumpy and miserable a lot of time. I started hating myself and the way I looked.
​One day I read an article in a health magazine on Sunday meal planning and decided to act on it. This was a game-changer for me. In the beginning, I was like – What? Meal planning – what the hell is that?
But I tried it anyway. Nothing to lose… we have to eat.
So, I did my shopping on Saturday and meal prepping and cooking on Sunday. This simple trick of meal prepping worked!
When I got super tired from a day's work… I knew I'd got it covered. I knew I wouldn't eat junk and nor would my family. A healthy meal was waiting for us in the fridge.
Oh, another thing that magazine article said was always have 'back-up' meal ingredients in the house. Back-up meals are emergency meals you can make when everything fails and you don't have the faintest clue what to cook for dinner tonight.
These are usually family favourite meals that you can make in 15 minutes or so, e.g. pasta bolognese or chicken wraps – in my case.
Before we wrap-up, I want to share the sentence I read that really resonated with me: Life will never not be busy!
Now I know this is stating the blindingly obvious – but sometimes we need just that.
To help you find the time and start you off on a path of a good meal planning -  click and download my Sunday Meal Prep Recipes.
After you've read this article, I invite you to come up with two 'back- up' meals (write them down) that your whole family will enjoy and buy the ingredients for those two meals this week. Enjoy the process.
Stay Well and Stay Safe
Angelika x 
Share this article with a friend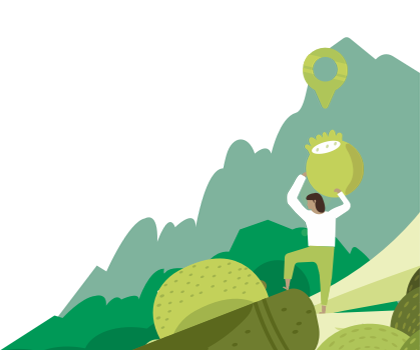 Find a nutritionist dealing with Healthy eating
All nutrition professionals are verified