Infants and pre-school children
Healthy kids - nourishing foods for breakfast
Recently, BBC News released an article discussing the high levels of sugar children are consuming at breakfast. We now know that sugar is the catalyst for various chronic diseases including type two diabetes, obesity, cardiovascular disease, high cholesterol and cancer but not only that, the sugar is also effecting the teeth of children as young as two years old. 
So why are we giving this ingredient to our children when we know it has a profound effect on their health?
I believe one of the reasons is the healthy breakfast foods are becoming great disguises for sugar. If we look more closely at a typical healthy breakfast that our kids may be eating, we can see the amount of sugar they could be having at the start of their day:


One bowl of cheerios - 4.4g sugar
100ml of skimmed milk - 5g
250ml of freshly squeezed orange juice - 20g
1/2 small banana - 6g
Amount of total sugar = 35g of sugar or just over 8 tsp. of granulated sugar.
This is the shocking truth about sugar and why many parents are starting to search for ways to reduce their children's sugar intake throughout the day. What I have started to notice with my clients who have children is they know that they need to make healthier choices, but they just aren't sure what breakfast foods are considered healthy anymore. My suggestion is to think about breakfast foods that are balanced and provide a good source of protein and fat with lower levels of processed grains and sugar. 
It can be simple and easy to make healthy breakfasts for your kids during the week. Get them involved in mixing the batter for healthy pancakes or stirring the oats with the other ingredients for soaked oats.
Here are some of my favourite recipes I am sure kids and big kids alike will love and the great news is they are healthy too:

Recipe one: Four ingredient pancakes
Makes nine to ten medium sized pancakes.
3 large bananas
6 organic or free range eggs
3 tsp. ground cinnamon
3 tbsp. ground flaxseed (linwoods brand found in all grocery stores)
(Great source of omega three fatty acids ideal for heart health and brain health as well as weight-loss.)

Directions:
Mash the banana in a bowl and whisk through the eggs, cinnamon and ground flaxseed.
Heat a pan over medium heat and cook for four to five minutes on each side.
Serve with one to two tbsp. of natural bio live organic yogurt and 1/2 cup of blueberries.
1/2 tbsp 100% maple syrup.
These are simple and easy to prepare - they can be made in large batches, frozen and then taken out every morning for breakfast.
Note: You can also make these more like traditional pancakes by adding in four 1/2 cups of plain oats ground into flour in a food processor or large blender, 1 1/2 - 2 cups of unsweetened almond milk/coconut milk and 3 tsp. of baking powder (this will make 24-30 pancakes). Mix these ingredients with those above and cook the same two to three minutes on each side until you see bubbles forming. Serve with your natural bio live yogurt, berries and maple syrup (optional).

Recipe two: Soaked scrumptious oats
Serves two little ones.
1/2 cup of plain oats
3/4 cup of unsweetened almond milk/coconut milk or organic milk
2 tbsp. ground flaxseeds
1 tbsp. ground sunflower seeds (or whole if you kids like nuts and seeds)
1 tbsp. ground almonds (or whole if your kids like nuts and seeds or substitute more seeds for those with nut allergies)
1 tsp. of ground cinnamon
1 tsp. of raw honey or maple syrup
1/2 organic apple grated (non organic apple peeled and grated)
Directions:
Mix all of the ingredients into a jar or bowl and combine until smooth.
Place in the fridge overnight.
In the morning loosen with a bit more milk and top with fresh berries and a sprinkle of cinnamon.
Recipe three: Savoury breakfast
If your kids enjoy eating eggs, omelettes, frittatas and vegetables, then this would be an excellent start to the day providing them with a great source of protein, fibre, healthy fats, vitamins and minerals to help their body grow, repair, rejuvenate while also supporting optimal health. 
Share this article with a friend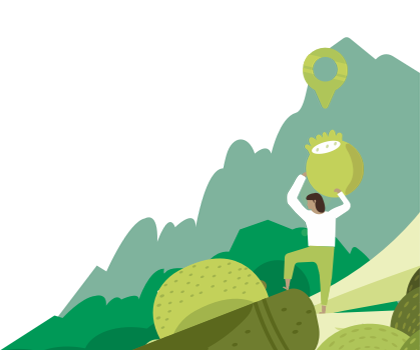 Find a nutritionist dealing with Infants and pre-school children
All nutrition professionals are verified