Diabetes
Have you had your cinnamon today?
Cinnamon is a common spice that has long been used in Ayurvedic medicine, where it's said to increase energy, warm the body and break up painful obstructions. Cinnamon is also said to support healthy digestion and its essential oils reportedly have anti-bacterial and anti-fungal properties.
Top tip: Take a few drops of cinnamon oil in a small amount of water, if you've been in contact with someone who has 'flu.
But it is cinnamon's role in supporting blood sugar control that is perhaps of most interest. Uncontrolled blood sugar (impaired glucose tolerance) is a risk factor for diabetes, along with family history, obesity and lack of exercise. Scientific studies into the dosage levels required have been conflicting, but there is mounting research evidence that cinnamon could be of benefit in diabetes. 
Why is this relevant?
A report published in the journal Diabetic Medicine has projected that the NHS's annual spending on diabetes in the UK will increase from £9.8 billion to £16.9 billion over the next 25 years. The total cost of diabetes prescriptions is now over £725million annually. If the use of cinnamon in controlling blood sugar or even preventing diabetes were to be proven, then the implications for healthcare, the NHS and the UK tax-payer would be significant.
Is it safe?

If you have concerns about your risk of developing diabetes, you should consult your medical practitioner. For the rest of us, enjoying small amounts of cinnamon in our daily diet is a delicious and safe way to enjoy its benefits:
Make cinnamon porridge by adding ¼ teaspoon to oats, milk (or milk substitute) and cook as normal.
Sprinkle ¼ teaspoon over baked fruit instead of sugar, for sweetness.
Or try this recipe for Spiced Red Cabbage* (serves 4):        
500g (1.1lb) red cabbage, cored and finely sliced.
1 eating apple, sliced.
1/2 cinnamon stick.
4 cloves.
1 teaspoon brown sugar.
1 tablespoons white wine vinegar.
Knob of butter.
Place all the ingredients into a pan with a tight fitting lid. Cover and cook over a low heat for one hour, stirring occasionally until the cabbage is tender. Serve warm or cold.
*Adapted from www.diabetes.org.uk/Guide-to-diabetes/Recipes
References
Blevins SM, Leyva MJ, Brown J, Wright J, Scofield RH, Aston CE (2007) Effect of Cinnamon on Glucose and Lipid Levels in Non-Insulin-Dependent Type 2 Diabetes. Diabetes Care, 30: 2236-2237.
Hlebowicz J, Darwiche G, Björgell O, Almér L-O (2007) Effect of cinnamon on postprandial blood glucose, gastric emptying, and satiety in healthy subjects. American Journal of Clinical Nutrition, 85: 1552-1556.
Mang B, Wolters M, Schmitt B, Kelb K, Lichtinghagen R, Stichtenoth DO, Hahn A (2006) Effects of a cinnamon extract on plasma glucose, HbA1c, and serum lipids in diabetes mellitus type 2. European Journal of Clinical Investigation, 36: 340-344.
Ody P (2010) The Chinese Medicine Bible. London, Octopus Publishing Group Ltd.
Tierra L (2003) Healing with the Herbs of Life. New York, Random House, Inc.
Share this article with a friend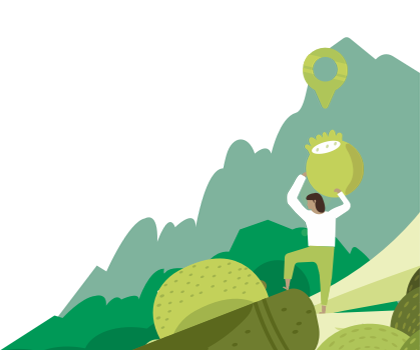 Find a nutritionist dealing with Diabetes
All nutrition professionals are verified