Healthy eating
Has the COVID-19 pandemic changed our eating habits?
Have our eating habits and behaviour changed as a result of the coronavirus, and are these changes likely to be here for the long term? Let's take a look.
Has anything changed regarding how we think about food?
Well yes, some of our thoughts and behaviours around eating do appear to have changed since March 2020, in a world before COVID-19.

The latest research from consumer experts FMCG Gurus (published in New Food Magazine) asked over 23,000 people, in 18 European countries about their eating habits before and after COVID-19. Nearly 60% of people cited they were more concerned about their health and immunity since the pandemic outbreak, and nearly 17,000 of those surveyed said they plan to eat more healthily moving forwards. 

How people intend to do this varied. The most popular strategy was a plan to increase fruit intake (73% of people), followed by increasing vegetable intake (45%), potentially due to a perception from the public that these foods aid our immunity and health.
At first glance, this is clearly positive news from a public health perspective – healthier eating = healthier people right?  However, it pays to remember that an intention to change does not always equate to actual change, and FMCG Gurus' survey reflects only that: good intentions.
What about actual changes in our eating habits?
There are quite a few organisations that have reported on actual changes in eating habits since COVID-19, such as Obesity Action Scotland who surveyed over 2,000 people seven weeks after the lockdown began. Key findings showed mainly unfavourable results:
65% of young people are eating more confectionery
60% had made no changes to their fruit & veg intakes since lockdown
49% are eating more cake/biscuits
34% are drinking more alcohol
44% are eating fewer takeaways
These findings are concerning in regards to the implications of COVID-19 on obesity rates, although there are positives to be taken away, for example the reduction in takeaway consumption.
The results of another consumer survey by Hubbub suggest that some of our good intentions may actually be converted into positive behaviour changes. Of 2,000 UK residents surveyed, 44% reported cooking more at home since COVID with 43% also reporting that they had bought fewer takeaways during lockdown. The most common reasons for these changes reported by those surveyed were 'contamination' and 'money worries', not health. 
This data is questionable in regards to long term changes to healthier eating habits in a couple of ways:
The majority of respondents did not report cooking more at home or buying fewer takeaways.
The motivation for these changes appears to be short term and externally driven – once money worries and concerns around contamination are alleviated, will old habits die hard?
Cooking at home is often perceived to be healthier than eating takeaway, but is this always the case?                                                                         

Home cooking
A report by The Grocer had similar findings as Hubbub, citing a trend in increased home cooking - products such as frozen pastry and vegetables saw a huge 100% increase in sales since the same time last year! However,  Food Navigator.com reports internet searches for fast food home recipes have surged in the UK since lockdown, with more than 340,000 searches for things such as the McDonalds Big Mac and KFC Popcorn chicken.

This suggests some people may not in fact have changed their eating habits; they may just have been obligated to cook these recipes at home instead, where the saturated fat and sugar content may not be controlled and could result in a higher fat/higher sugar recipe than the original takeaway.
Coupled with the findings from Obesity Action Scotland and the fact that The Grocer revealed sales of frozen ready meals were down just 15% in March/April vs the same period last year, it may seem that the ideologies of 'increased home cooking/buying fewer takeaways/planning to eat more healthily' may actually translate into only nominal changes in our eating habits, that are insignificant in the short term, let alone the long-term.
What can we take away from the research?
To surmise, the majority of people questioned reported intentions to eat more healthily, with some idea about how to do so. The data highlights that eating behaviour is multi-factorial and personal, and appears to vary with external events such as COVID; whilst some have taken up home cooking and eating fewer takeaways, others are consuming more cakes, biscuits and alcohol – maybe as a coping mechanism to the uncertain times?
One thing that is certain is that now might be the time for food advertisers, manufacturers and individuals to act on these heightened intentions to change by promoting and consuming healthier foods for a healthier life.
How can I help as a nutritionist?
Nutrition professionals can offer personalised, guided support on eating habits and help you manage your relationship with food. A nutrition professional can offer healthy habit suggestions for healthy eating and weight management and suggestions to improve your overall diet and health.
References
FMCG Gurus, cited by New Food Magazine.com (2020), Evolving eating habits as a result of COVID-19.  Available at: https://www.newfoodmagazine.com/article/109890/evolving-eating-habits-as-a-result-of-covid-19/
Obesity Action Scotland (2020) Lifestyle of Scotland's People since the Coronavirus Outbreak Summary Report.  Available at: https://www.obesityactionscotland.org/media/1467/polling-summary-report-2805.pdf
Hubbub.org.uk (2020), How has Covid-19 changed our eating habits?  Available at: https://www.hubbub.org.uk/blog/how-has-covid-19-changed-our-eating-habits
The Grocer.co.uk (2020) Locked-down Brits shun frozen ready meals for scratch cooking.  Available at: https://www.thegrocer.co.uk/consumer-trends/locked-down-brits-shun-frozen-ready-meals-for-%20%20%20scratch-cooking/605254.article
Food Navigator.com (2020) Is Coronavirus changing how we eat?  Available at: https://www.foodnavigator.com/Article/2020/05/11/Is-coronavirus-changing-how-we-eat#
Share this article with a friend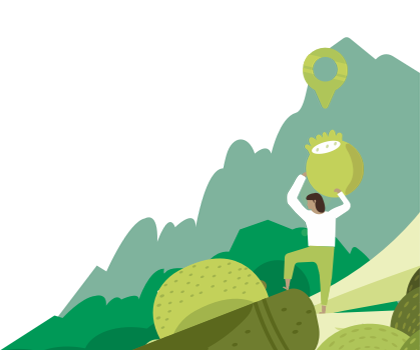 Find a nutritionist dealing with Healthy eating
All nutrition professionals are verified