Weight management
Going vegan this month? Get through Veganuary without giving up good food
January is traditionally a time of abstinence, radical change and #fitspo from fresh-faced Instagrammers. Taking self-improvement to the next level, Veganuary is encouraging the 'vegan-curious' to eat a completely animal-free diet this month. Going vegan for health reasons now runs a close second to animal rights for many. But it can be difficult to work out what to eat. Vegan-curious, but nervous about a potentially hungry month? Here's my advice for healthy, plant-based food with flavour.
The British Dietetic Association says that a vegan diet can "support healthy living in people of all ages", and even the NHS states that "with good planning and an understanding of what makes up a healthy, balanced vegan diet, you can get all the nutrients your body needs." But signing up for Veganuary means avoiding meat, fish, dairy, eggs and honey… so that's your favourite cheese out the window, no sweetness on your cereal, no fry up on a winter's morning! Mmm. No matter what your motivations, you might wonder what you can eat – and how you'll get through a month, let alone a year.
But going vegan doesn't have to mean giving up good food. My advice? Focus on a whole food, plant-based diet, which just happens to be animal-free. There are no strict rules, it's simply about enjoying nutrient-rich vegetables, fruit and whole grains, and protein-packed nuts and pulses. If you're driven by health and a love of animals, a whole food, plant-based diet is a win-win for you. Get your iron from vegan sources like cannellini beans; and look for cereal and dairy alternatives fortified with calcium, vitamin D and B12 to boost the health benefits.
Forget junk food like deep-fried tofish and chips. There's a whole new world of food to try in Veganuary. How does black bean tempeh with coriander dressing sound for starters? Tempeh is made from fermented soybeans, with a nutty taste and plenty of protein. Or jazz up salads and stir-fries with tofu puffs: marinate cubes of firm tofu in soy sauce, olive oil, balsamic and a little brown sugar and bake at 180C for 20-30 minutes until golden brown. Your favourite high street food chains have enticing options too, from Pret's falafel, coconut and cashew flatbread to Wagamama's vegan curry.
Happy Veganuary!
Share this article with a friend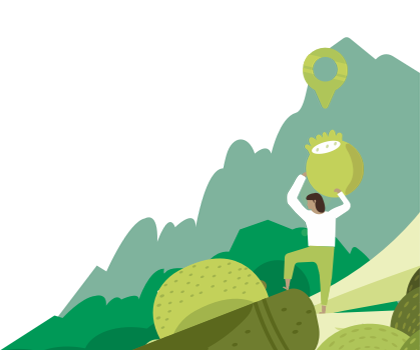 Find a nutritionist dealing with Weight management
All nutrition professionals are verified