Food is natures way of nourishing our cells
Good nutrition is a natural way of improving your well-being, whether you are actively under a doctor's care, or whether you just don't feel quite as good as you used to and want to return to your former good health.
Food is nature's way of nourishing our cells, giving us physical and mental energy and enabling hundreds of thousands of chemical reactions that keep us alive, fight off infections, repair damage and heal us when we get sick. But too much or too little food; poor quality food; food that doesn't suit our individual metabolism or our specific needs can make us ill; sap our energy and shorten our lives.  When we develop habits that become 'the norm' – whether that's the late night snack or skipping breakfast – our bodies do their best to adjust and compensate. Over time, they may not be able to adjust and little by little, deficits take their toll and we don't feel well.
"Nutritional therapy is a natural way of improving your well-being."
If you are feeling below par, the first place to look is your diet and lifestyle. You are unique and you need personalised recommendations to fit your needs – what works well for one person may not suit another. It's also helpful to have relevant and useful information to hand to remind you, so that you can take responsibility for improving your own health. This is very empowering. You will probably be amazed by how much better you feel after just making one or two changes to your diet. In some cases, key nutritional supplements can give your body a boost – providing a 'quick fix' until the value of dietary changes builds up sufficiently to make a noticeable difference.
The benefits of nutritional therapy are often wide ranging and include anything from optimising the transformation of your food from being tastes, textures and smells on your plate to providing you with a powerhouse of energy; enabling you to eat a very wide range of different foods with pleasure and enjoyment and without any adverse reactions; banishing monthly tantrums and poor mood days; improving sleep quality and duration; and increasing general well-being and joie de vivre.
In short, there are so many benefits to good nutrition that the question is not 'should you?', but 'why wouldn't you?'.
Share this article with a friend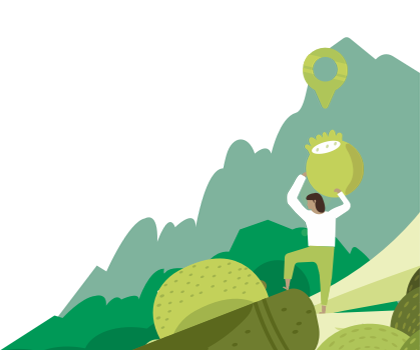 Find the right nutritionist for you
All nutrition professionals are verified