Healthy eating
Fancy a fakeaway?
Healthier, cheaper, and faster? Check, check check. Takeaways certainly have the appeal on a Friday night after a long week, but I've got something even better to soothe the call of the curry: fakeaways. In other words, whip up your own version of your favourite takeaway from the comfort of your own kitchen. 
These two dishes are simple to make and bursting with flavour, plus the burgers can be frozen for later. So if you do fancy takeaway two nights on the trot, future you will thank you! Have a go at home and kick back with your favourite takeaway, without busting the bank. 
Chipotle turkey burgers 
Serves 4
For the burgers:
500g minced turkey
4 spring onions
1 tsp frozen chopped garlic
1 tsp chipotle chilli paste
1 tsp dried oregano
Black pepper
To accompany:
Mixed side salad
4 seeded wholemeal bread rolls
1 red chilli, finely sliced (optional)
Chilli sauce 
Method
Place all the burger ingredients in a bowl, season with the black pepper, and mix together until well combined. Divide into four equal-sized portions, and shape into burgers, around 1.5cm thick. 
Spray a frying pan with rapeseed oil, and when hot add the burgers, cooking for around 5 minutes on each side, until cooked through. 
Cut the bread rolls in half and lightly toast. Place the burgers in the buns along with mixed leaves and top with sliced chilli, and a tsp of chilli sauce. 
Serve with a large mixed salad. 
The healthy bit
A super healthy option, turkey is an excellent low-fat source of protein. It's often labelled as being particularly high in the amino acid tryptophan, which is a building block of the brain compound serotonin, known for promoting good mood and alertness. 
Serving in a seeded wholemeal roll provides fibre and slow-releasing carbohydrates, helping to keep you full for longer. The salad counts as a portion of your five-a-day, providing more essential nutrients and acting as a prebiotic to feed your gut bacteria.
---

Vegetable biryani 
Serves 4
For the biryani: 
Rapeseed spray oil
1 small cauliflower broken into little florets
2 large sweet potatoes, peeled and cubed
1 large onion, sliced
700ml hot vegetable stock
2 tbsp hot curry paste (madras is good)
½ red chilli, seeded and finely chopped
Large pinch of saffron strands
1 tsp mustard seeds
350g basmati rice
125g trimmed green beans, halved 
1 lemon, juice only / 1 tbsp lemon juice
A few handfuls of fresh coriander leaves
45g roasted and salted cashew nuts
Poppadom and raita to serve
For the raita:
200g Greek natural yoghurt
1 tsp mint sauce
½ onion, diced
1 chilli, diced
½ cucumber, diced
Method
Preheat the oven to 220C/gas 7/fan 200C. Spray a large roasting tin or ovenproof dish with rapeseed oil, and put it in the oven for a couple of minutes to heat through. Add all the vegetables to the dish except the green beans, stirring to mix.
Season with salt and pepper and return to the oven for 15 minutes until beginning to brown. 
While the vegetables are roasting, stir together the stock, curry paste, chilli, saffron and mustard seeds.
Mix the rice and green beans with the vegetables in the tin, then pour over the stock mixture. Lower the oven to 190C/gas 5/fan 190C. Cover the dish tightly with foil and bake for 30 minutes until the rice is tender and the liquid has been absorbed. Stir in the lemon juice and check the seasoning, then scatter over the coriander and cashew nuts. 
Mix the ingredients for the raita together. Serve the biryani, topped with a spoonful of raita and a poppadom. 
The healthy bit
A low-fat and filling alternative to a traditional takeaway, this vegetable biryani recipe contains two to three of your five-a-day, meaning not only can you enjoy a tasty, delicious meal, but one with all the health benefits, too. 
The vegetables in this dish mean it provides a great source of fibre, and the yoghurt acts as a probiotic aiding our healthy gut bacteria. The gut is labelled the second brain, and having a healthy gut microbiota is believed to aid our immune system as well as our mental health. 
Basmati rice has a lower glycaemic index than standard white rice, meaning it has less effect on your blood sugar, making it a healthier alternative as well. Enjoy!
Share this article with a friend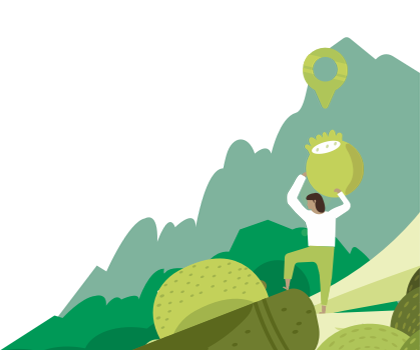 Find a nutritionist dealing with Healthy eating
All nutrition professionals are verified