Weight-loss
Christmas - let's keep it trim
Christmas has often been for some a time of over-shopping, over-eating and gaining weight. Also, there is a huge amount of wasted food and an increase in packaging going into the recycling bin. How can we trim this down to a sensible level and still feel as though we have indulged and treated ourselves?
What do we do every year?
But extra amounts of food just in case 'people call round' or the shops are shut.
Buy extra-large boxes of chocolates, biscuits, crackers, treats.
Buy mince pies and chocolates early as they are on offer, then eat them so we have to buy them again.
Crash diet before the festive season.
What can we change?
Draw up a shopping list and stick to it.
Plan all meals/portions so you do not overcook leading to over-eating.
Buy small boxes of chocolates, biscuits, crackers and treats and avoid buying the deals before your main Christmas shop. This means you are not tempted to open boxes before you should, leading to potentially having to purchase more.
Choose some healthy options; mixed dried fruit, breadsticks and dips, fruit.
Find recipes for leftovers so the wasted food is reduced and you don't get bored of what is left.
Plan to run down your freezer slightly so there is room for leftovers and this prevents waste and helps with your food budget.
Do not overfill plates. Downsize, you can still have a little of everything, but less of it. For example, have fewer roast potatoes and more vegetables. This can instantly reduce calories.
Home-made fruit salad with meringue is a wonderful alternative to Christmas pudding. Use pineapple, mango, kiwi, oranges, apple, pear, cherries, melon, star fruit. If any of these are hard to obtain use tinned fruit in juice. Squeeze lemon juice over the fruit to give it a kick, and a little Grand Marnier is rather nice too. By keeping the cream off you can save around 300 calories.
Do not over-stock.
Keep hydrated. We tend to drink more alcohol, and forget the water. Have a jug of water on the table and keep topping up. Dehydration will make you feel sluggish, groggy, may trigger indigestion, general fatigue and you are more likely to have hang-overs.
Don't scatter nibble dishes around the house to prevent grazing.
Some individuals gain around 3kg (7lbs) over the Christmas/New Year period. You know how it is; sausage rolls, cheese platters, mince pies, the small bowel of sweets or nuts are just calling out to be eaten. 
We don't need to sacrifice our choices and enjoyment of food over the festive season to keep the weight off and feel vibrant. With some better choices and sensible eating, you can have fun with food and not gain the kilos.
Parties
One of the obvious pitfalls is arriving at a party hungry– so eat a bowl of cereal, a slice of toast or a banana beforehand. Also, try to keep hydrated by sipping water throughout the day. This helps maintain your blood sugars, so you are less likely to binge.
If you are at a buffet meal, pick your favourite five snacks and eat just those – the pitfall is when you eat a little of everything, you end up eating a lot more overall. And instead of diving straight into the cheese-filled pastries, sausage rolls, chocolates, fill up on the crudités, salads and meats first. That's not to say don't eat the other snacks, but limit the number of sausage rolls, crisps, fried snacks and dips, and eat them last when you are less hungry, so you eat less. 
Swaps you can make:
tomato salsa instead of Guacamole or the cheesy creamy dips
olives over peanuts
cocktail sausages instead of sausage rolls
breadsticks over cheese straws
twiglets instead of crisps
only go to the buffet table once 
Share this article with a friend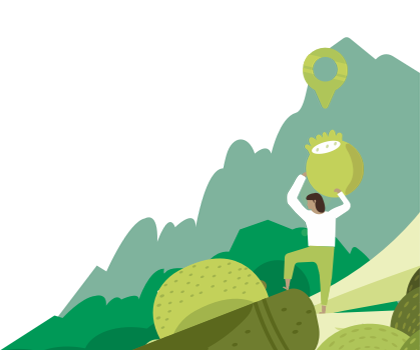 Find a nutritionist dealing with Weight-loss
All nutrition professionals are verified