Are you ready to get healthier in 2022?
If you are a busy woman over the age of 35 continue reading…
Today I want to share a little bit about my 12-week perimenopause/menopause hormone and weight loss solutions programme because it helps solve your biggest issues where your doctor, life coach and other health practitioners have failed. 
This programme aims to encourage and empower women to take control of their perimenopausal/menopausal hormones and life. The best phase of life in my humble opinion. This is a natural stage of any women life and absolutely nothing to be ashamed of. The tides are turning around this subject – thankfully!  
So, to sail through the changes the women duty really is to get the full picture of what can be done/what is available to them and embrace the best stage of our lives. I'm here to show you the best and quickest way forward.
That's why I've created my 12-week personalised group programme where I use a very specific process that has taken me years to cultivate so that it best serves perimenopausal and menopausal women.
The programme is best suited for those women who are experiencing:
weight gain – especially that tyre around the middle and want to lose it
don't know what to eat exactly for their body (nutrition confusion) 
HRT take it or not?
hot flushes and night sweats … need to get that bamboo bedding 
anxiety about even the littlest things… unexplained panic
feeling unhappy or depressed and loss of interest in most things…lost the joy of life
low confidence- thinking of reducing work hours or even quitting your job
brain fog (why is the paint tin in the fridge?…am I losing my marbles?!)
skin starts going south and hair is getting thinner
sex and libido down the drain – partner is man(on)pause
your periods have got more frequent, heavier or irregular (spotting)
By the end of the programme, you will know exactly:
how hormones (predominantly oestrogen, progesterone, thyroxin, insulin and cortisol) are stopping you from losing weight despite doing all the right things – eating well, exercising etc.
how perimenopause and menopause affect our private life (family, sex) as well as professional life (self-esteem, confidence, memory etc.) 
how to set the goals and get motivated – what you want, what you really really want
why liver (the main detox organ) needs to be in tip-top condition for easy menopause
carbs protein and fats which one to choose to feed your hormones right
what is the right portion sizes for You – we are all different…thankfully
when to eat and how much to eat for your season of life 
snacking – when, what and how much?
emotional eating/ Bad habits/ All or Nothing Mindset – how to deal with it
right Exercise (movement) for your body
intermittent Fasting – how this can be used successfully 
mindful eating - reality not a myth – the easiest and cheapest way to healthy weight
digestion – constipation in particular and how to naturally overcome this with ease
sleep – hacks and supplements to get you a good night sleep – Priceless
stress and how it affects our hormones and what can be done about it
HRT options (hormones and natural) which one suit you the best
food supplement advice – when needed
This unique and personalised 12-  Week programme Programme includes:
12 x Online accountability coaching sessions (Zoom) to keep you motivated and focused
21- Day real and easy meal plan + shopping list to support and balance hormones and weight loss
2 x One-To-One sessions with me (at the beginning and towards the end, dates TBC)
3- Day Detox programme to kick start your metabolism, cleanse the liver and start seeing the weight dropping down. Detox includes fruit, greens and healthy fats smoothies + some solid food to make it real and doable + Castor oil detox pack explained
Individual Hormone Replacement Therapy (HRT) advice as well as Natural HRT options for those who cannot take HRT - if required
Blood test – additional cost, available upon request only
Note: This programme is offered to groups as well as One-to-One clients' options.
If you think this programme can help you to kick start your healthier habits and feel better? If YES, please book a free call with me, as I only have a few places left on the programme starting next week. The closing date to join us is 18th January.
To book your free breakthrough call, you can do so here: > https://angelikanutritioninmind.as.me/breakthroughcall
Or send me an email with 'I'm ready' to arrange a chat.
Here's to your health,
Angelika x
Share this article with a friend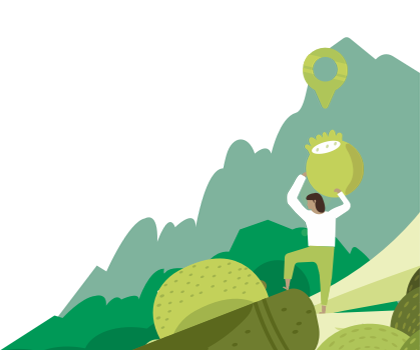 Find the right nutritionist for you
All nutrition professionals are verified