Healthy eating
3 Easy ways to eat more vegetables at breakfast
We've all heard that we should be eating five portions of fruit and veg a day. Some of us have even heard (perhaps with a sinking feeling in our gut) that it should be at least 10 portions. And that's not five portions of fruit and five portions of veg – research shows that actually, we should be eating more vegetables than fruits every day.
Whilst it's all well and good to know that eating more fruits and vegetables can be linked with weight loss, improved mood and anxiety, reduced risk of heart disease, lower levels of inflammation, better digestion and many other benefits, it can be really hard to know exactly how to achieve this goal of 10 portions a day - particularly when potatoes don't count!
Traditionally, breakfast seems to be a rather 'non-vegetable' meal, leaving us with just two meals to reach that 10-portion quota. (Unless you're having a full English or a Spanish omelette of course). But to be honest, who has time to make a full English every morning? A bowl of cereal or porridge is so much quicker and more convenient.
To fix this problem I've rounded up three of my favourite, easy peasy ways to make breakfast a meal that does count towards your quota of vegetables!
3 Breakfast recipes that count towards your 5-a-day
"Veg-up" your morning porridge or cereal
One of my favourite ways to increase the vegetable content of my breakfasts is to grate vegetables like carrots, parsnip, beetroot or courgette into my porridge or bowl of cereal.
Below is an example of what you might find in my morning bowl:
1 grated carrot
½ chopped banana
1 handful of crushed walnuts
1 tbsp of raisins
Optional: Top a serving of porridge cooked with coconut milk or home-made granola with organic soy yoghurt.
For kids or vegetables with a stronger taste (like beetroot) I would recommend stirring the grated vegetables into porridge as you are cooking it. That hides the vegetables a little better, and beetroot will give your porridge a gorgeous pink colour!


Bake it
Is there anything better than reading an article about eating more vegetables and learning you could be eating cake for breakfast? I think not! Another wonderful way to add more vegetables to your breakfast is to serve them baked in banana bread or muffins. Top with nut butter and fresh or defrosted berries and you are good to go.
Try this recipe.
Ingredients:
1 cup (buckwheat) flour
2 eggs
1 cup pumpkin purée
1 cup finely shredded medium courgette (make sure to squeeze out all the liquid)
2 tsp cinnamon
½ tsp salt
1 tsp vanilla essence
2 ripe bananas, mashed
¼ cup Greek yoghurt
2 tsp baking powder
Method
Pre-heat the oven to 180*C and prepare a 12 cup muffin tin.
Mix together the flour, cinnamon, baking powder and salt in a bowl.
In another bowl mash the banana and then whisk in the eggs. Add the pumpkin purée, courgette, vanilla and Greek yoghurt.
Mix until combined and add the wet ingredients to the dry mix.
Divide the batter in the muffin tin.
Bake for 20-25 minutes.
Make pancakes
What is perhaps better than reading that you can eat cake for breakfast, is learning that there's yet another way to increase your vegetable intake at breakfast - pancakes. You're welcome!
Simply blend chopped kale or spinach into your pancake batter and prepare as usual. Serve with savoury toppings like sautéed mushrooms or goat's cheese and beetroot, or with your favourite sweet toppings - I promise, not even your kids will taste the spinach.

Serves 2
Ingredients
100g frozen chopped spinach (defrosted overnight)
1 tbsp frozen chopped parsley (defrosted overnight)
2 tbsp ground linseeds
250ml water
1 egg
1 cup flour (I use a gluten-free oat/quinoa/sweet potato flour mix)
½ tsp salt
Olive oil for frying
Method
Mix together your defrosted greens with 2 tbsp ground linseeds and 50ml water, allow to soak for around 30 minutes.
Add the egg, salt, flour and about 200ml water, then use a hand blender to make a smooth batter.
Slowly whisk in more water until you have the desired consistency.
Heat olive oil in your pan on medium heat and fry the pancakes once the oil is hot, waiting until the top has a slightly dry appearance before flipping. Fry the other side until golden brown.
So, there you go, those are my three tips. I would love to hear from you if you try the recipes, or if you have tips of your own on how we can increase the vegetable intake in our household! Get in touch with me on Instagram @efias_kitchen.
Share this article with a friend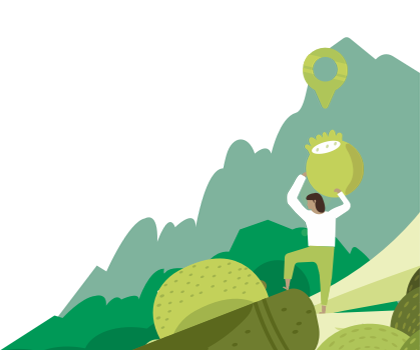 Find a nutritionist dealing with Healthy eating
All nutrition professionals are verified