Home

>

Yin yoga and chocolate
Yin yoga and chocolate
Date & Time:
2nd October 2018, 6pm - 8.15pm
Location:
Radcliffe Road
West Bridgford
Nottingham
NG2 5HG
Email organiser
We will kick start this gentle workshop with some mood enhancing chocolate making. Using three simple ingredients (raw cacao, cacao butter and agave) you will help create some deliciously flavoured handmade chocolates using a choice of dried raspberries, nuts or essential oils like lavender, peppermint and geranium.

Your chocolates, like you will be unique especially when you gift wrap and finish them with ribbons etc.
After you've made and tasted your chocolaty delights and have a surge of healthy feel good hormones, join Karen in a gentle yin yoga practise concentrating on the heart energy and meridians. When the heart energy is balanced we feel balanced, alive, vital, warm, nourished, inner peace and harmonious.
A good self-care regime ensures that we have enough energy to give out to others, if we always give out and never receive we become out of balance. Come and practice with her to top up your cup.

Be nourished, joyful, have fun, make and eat chocolate, laugh and indulge in you.
All this for only £30.
We can accommodate up to eight people, so If you'd like to join us on Tuesday 2nd October please contact either Susan Hart on 07946 301338 or Karen Jackson on 07412 503599.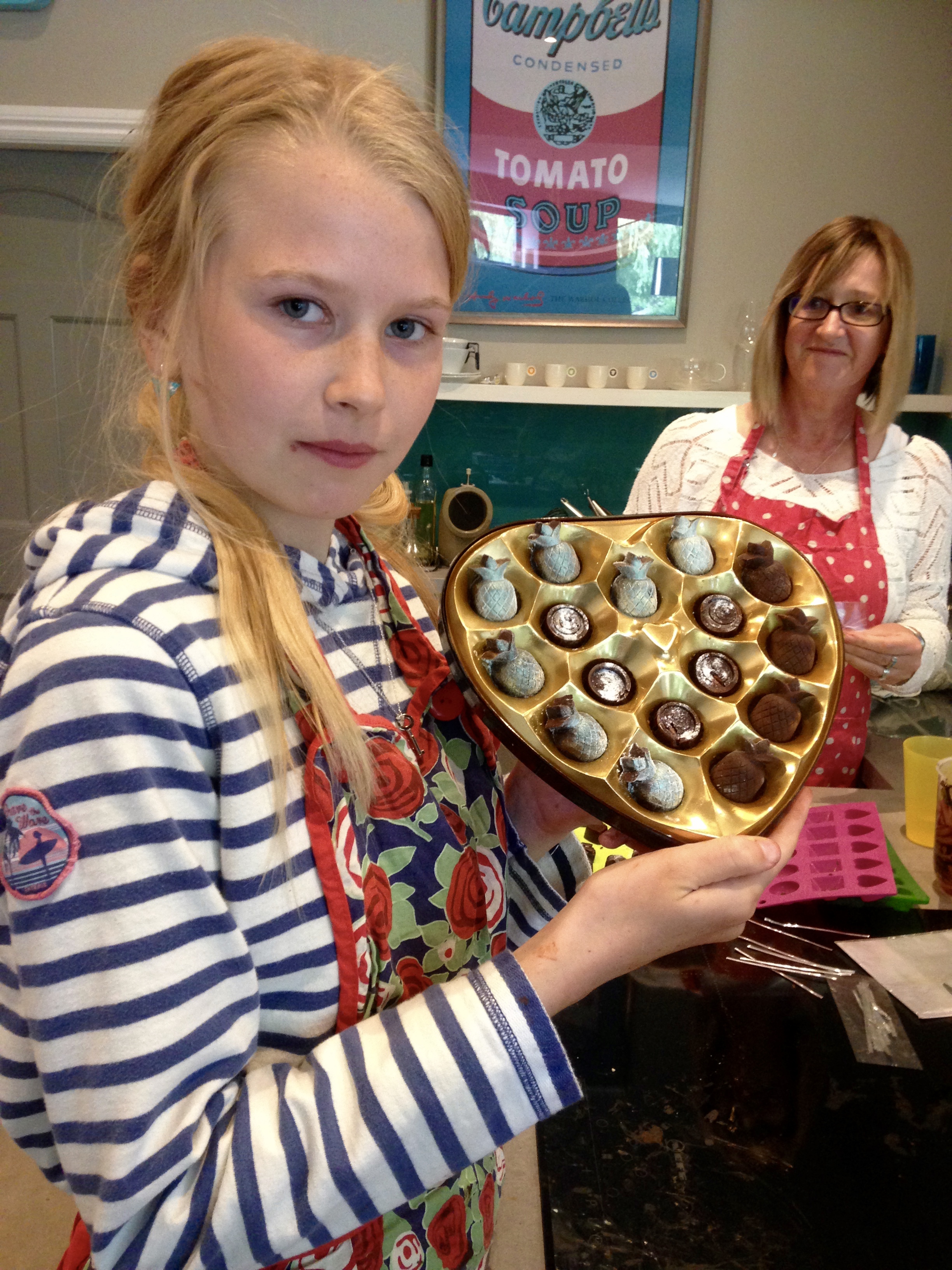 About Susan Hart
By talking informally about how to develop a healthy balanced diet I encourage and motivate clients to make small but permanent changes to the foods they eat. I have developed tools and techniques to help them make healthy food choices, which will make them feel and look great. I also run vegan cooking classes from my 5* rated kitchen.