>

Webinar - healthy immune system
Webinar - healthy immune system
10th September 2019, 12pm - 1pm
Nutritionists and trainees
Join Elisabeth for this 60-minute webinar to find out everything you need to know about Nutrigold's new liquid vitamin C.
Before the discovery of vitamin C in 1928 made scurvy a disease of the past, vitamin C deficiency was a major cause of illness, afflicting some two million sailors, whose diets were lacking in this nutrient. Although nowadays most of us aren't at risk of developing scurvy, even slightly low vitamin C levels can still carry negative implications for our health, and mild to moderate vitamin C deficiencies are still common.
Although most people associate it with immune support, vitamin C also plays an integral role in connective tissue health. Vitamin C promotes the synthesis of osteoblasts (the cells that produce bone) and stimulates chondrocytes (the cells that make cartilage), thereby supporting the joints and bones. It further enhances bone and joint health by acting as a powerful antioxidant, thereby protecting the tissues. Ascorbic acid is likewise an essential cofactor for the synthesis of collagen and elastin, the substances that make our tissues both strong and flexible (and keep our skin from sagging with age). Vitamin C thus helps fortify the walls of the blood vessels, protect the nerves, and heal the skin.
The RDA for vitamin C is set at a very modest level of 60mg daily for adults but for many people, amounts closer to grams are required on a daily basis. Many fruits are rich in vitamin C, such as citrus fruits, strawberries, cantaloupe, and currants. Fresh vegetables, like brussel sprouts, lettuce, cabbage, peas, collard greens, and asparagus are likewise good sources but vitamin C supplements still prove popular for maintaining a consistent optimal dose.
Elisabeth will discuss the latest products in Nutrigold's vitamin C range including mixed ascorbates, a buffered preparation being gentler on the digestive system than the other forms such as ascorbic acid, and liquid vitamin C, an innovative sunflower liposomal formulation for even great bioavailability.
There will be plenty of time for you to ask Elisabeth questions about this product and its clinical application within the scope of a functional nutrition programme. The outcome of this webinar is intended to leave you confident in choosing the right formulations for your clients.
Book it today - https://nutrigold.co.uk/webinar-vitamin-c.html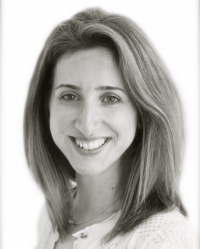 I am a registered Nutritional Therapist with a BSc in Nutritional Medicine. I've been in practice for over 10 years and through my previous doctorate training (PhD) at Oxford University in neuropharmacology I take a specialist interest in how nutrition and the environmental factors influence brain health and the gut-brain axis.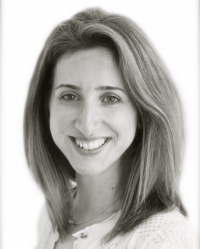 Hosted by

Elisabeth Philipps