Webinar - 5-HTP
8th October 2019, 12pm - 1pm
Nutritionists and trainees
Join Elisabeth for this 60-minute webinar to find out everything you need to know about Nutrigold's new 5-HTP complex.
The UK population are getting less shut-eye than ever before, and it's ruining our health! Over a decade ago, the World Health Organisation (WHO) highlighted the problem of the 'sleep loss epidemic' on health.
But things haven't got better - the Mental Health Foundation published a UK-wide sleep report surveying over 6,700 adults which concluded that two-thirds of adults were not good sleepers, not getting the recommended eight hours of sleep a night, and that 36% had chronic insomnia.
In general, there has been a global rise in sleep disorders such as insomnia and sleep apnoea, but also, put simply, those who have the capacity to sleep well just aren't sleeping enough. Adults in the UK average just six hours and 49 minutes a night, meaning that since a study in 1942 found under 8% of the population was trying to survive on six hours or less, it's now rocketed to almost one in two of us.
Reasons for 'sleep poverty' are many, including our modern lifestyles meaning that we are digitally connected more than ever before. Use of technology is now a 24-hour activity and this hyperconnectivity means we are never truly away from the office or from pressure in our everyday lives, and our brains can never truly 'switch-off'.
Diet can play an important role in quality sleep with vitamins, minerals, and nutrients working synergistically to help you achieve that successful slumber.
Elisabeth will discuss the latest products in Nutrigold's range to support sleep quality and reduce anxiety including 5-HTP complex.
There will be plenty of time for you to ask Elisabeth questions about this product and its clinical application within the scope of a functional nutrition programme.
The outcome of this webinar is intended to leave you confident in choosing the right formulations for your clients.
Book it today - https://nutrigold.co.uk/webinar-5-htp.html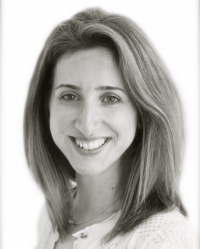 I am a registered Nutritional Therapist with a BSc in Nutritional Medicine. I've been in practice for over 10 years and through my previous doctorate training (PhD) at Oxford University in neuropharmacology I take a specialist interest in how nutrition and the environmental factors influence brain health and the gut-brain axis.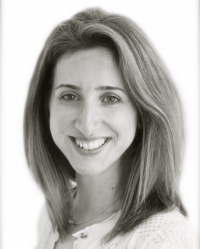 Hosted by

Elisabeth Philipps