>

Nutrihub foundation course
Nutrihub foundation course
Nutritionists and trainees
£250 with £50 worth of free nutritional products
Have you ever wanted to understand a little bit more about what you eat and the complex impact food can have on your body and your health? The nutrihub foundation course is aimed at an inquisitive public audience, mothers, fathers, sports enthusiasts, people looking for answers about how nutrition affects their everyday lives and health, and those that enjoy the simple process of learning.
We will take you on a journey around the human body, with its complex interconnected systems, and explain how nutrition can impact mechanisms that drive disease or create health. You will complete the course with practical knowledge and guidelines on how to best utilise functional nutrition to improve your health.
This foundation course is a step beyond reading blogs and articles, and the latest health books, and opens a door into a world of biological and nutritional science without overwhelming you with a diploma or BSc level of information. All you require is an interested mind - nothing more. Expert practitioners tutor all of our courses so you will be in safe hands!
Our education is supported by research drawn from peer-reviewed journals across many disciplines and provides a science-based, patient-centred approach to managing health and complex disease. The functional nutrition approach that underpins nutrihub education seeks to address the underlying causes of chronic disease and improve health and vitality using a systems-oriented approach, addressing biochemical, physiological, genetic and energetic imbalances through nutrition and lifestyle management.
The course
Time commitment - this course requires about 30–40 hours learning time and estimated to take three months if studying for one evening per week (three hours).
Learn - the course is online with self-paced learning, covers 12 modules (detailed below), and takes the form of reading, recorded webinars, recorded module tutorials and module assessments.
Assessment - there are 12 short, online, multiple-choice assessments after each module (nothing too difficult!), and one final written assessment after module 12 to complete the course. You will receive full online tutor support if required.
Certification - the foundation course awards 20 BANT accredited CPD points upon completion. You will also receive a certificate of completion and the option to complete our nutrihub advanced course at a discounted rate. You can also join our Facebook group and nutrihub community to further your learning through peer to peer conversations and curated expert advice.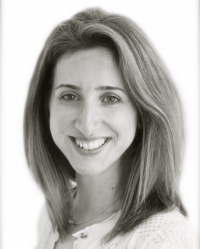 I am a registered Nutritional Therapist with a BSc in Nutritional Medicine. I've been in practice for over 10 years and through my previous doctorate training (PhD) at Oxford University in neuropharmacology I take a specialist interest in how nutrition and the environmental factors influence brain health and the gut-brain axis.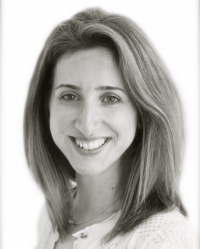 Hosted by

Elisabeth Philipps