Mindful eating
26th September 2020, 10am - 11.30am
About this event
When we're tired and low on energy or simply trying really hard to stay on our feet, eating well can be one of the first things to go.
We innately know that something's off, but how do we get out of the funk and get back on track?
Mindful eating can be the key.
Who is this class for?
If you've suffered from food cravings, stress eating, have headaches or bloating, or eat when bored or lonely, or you are simply out of the habit of healthy eating, then this class may be particularly for you.
Mindful eating can show you how to have a different kinder approach.
What you will learn
In this wonderfully nurturing mindful eating workshop, you'll have an opportunity to:
explore some of the themes of mindful eating
gain an insight into the role that stress can play in digestion
tune out of the world and tune into yourself as you connect (or reconnect) with the simple pleasure of eating
There are no judgements, blaming or shaming in this workshop. Instead, there's simply, support, enjoyment and hopefully a lot of fun.
You can book you place here. 
Following on from the session there will be a further two weeks of online support in Facebook for anyone who wishes to take part.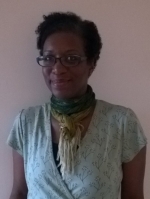 I'm a Nutritionist with a private practice and I also undertake public health work. I've been challenged with my own health issues so whilst I do all I can to enjoy good health, I also understand how arduous the health journey can be. If you have any questions about this workshop do ask.