Guidance around COVID-19
With the ever-increasing media coverage of the COVID-19 coronavirus, we know all too well the emotional, financial and physical impact this pandemic is having on both our members and our visitors. And so, we have gathered as much information and guidance as possible to help you navigate this time with minimal confusion, all the while looking after yourself and those around you.
As recent weeks have shown, the situation is ever-changing, and the sources cited throughout this page may be updated to reflect the latest information. If you are looking for specific advice, please check the links provided to make sure the details are as relevant and up to date as possible. We also encourage you to keep up to date with the latest from the NHS, Government and Public Health England.
Are you looking for nutrition support?
Whether you are working with a nutritionist already, or you are experiencing new levels of worry and confusion and would like professional support, know that help is available. With social distancing highly encouraged, we are calling for the professionals listed with us to specify their online and telephone offerings so that those looking for help can still find it.
With supermarket shelves looking bare and our regular opportunities to move our bodies hindered, it's no surprise that many of us are feeling lost and are seeking additional support.
Please be assured that online nutrition support is highly successful. While it is different from a standard face-to-face session and may suit some people more than others, it remains a highly effective form of support. Working with a nutritionist remotely or via the phone ensures you receive the support you need, with maximum ease and convenience.
We currently have over 600 online nutritionists ready to help you. Simply select the type of session you would prefer (online or telephone) and search through our nutritionists until you find one you feel you resonate with. When you have found the one you think is right for you, send them an email, or for a potentially quicker response, hit the call button.
To help you during this time of uncertainty, we've gathered as much information as possible. Whether written by our team, or our members, there is plenty of content as your disposal. It's likely you are practising the recommended social distancing and working from home where possible, but this is a new way of living for all of us and we really hope our resources and members are able to help you feel more at ease during this time.
Nutritionist Rosie Letts (BSc Hons, MBANT, CNHC) explains more about the coronavirus, the function of our immune system and the foods we should all be eating more of to stay healthy in her article, Understanding coronavirus and supporting immune health.
Ensuring there are lots of vegetables in your food and you are varying your meals will strengthen your immune system and help to fight off viruses.
And nutritionist Emma Townsin (MSc, BSc Hons) explores the impact of stress on our bodies and the steps we can all take to ensure we keep ourselves healthy during and beyond this pandemic in her article, Food for coronavirus: Take the stress out of eating.
Simply including a wide range of different foods, including those which give you energy is the best way to keep your immune system strong.
Are you a nutrition professional?
Coronavirus and its quick developments mean that the status of our society and what we hear in the news is changing every day. We know some of our members are keen to understand what they can do to support their practice, as well as their own well-being during this time. With social distancing and self-isolation increasingly recommended by the government, we want to encourage our members to provide online nutrition support where possible.
Read: Private practice and coronavirus
As well as general advice, we have collated information about preparing to work online with clients – from the training required, to the different online applications you can use to continue providing a service to your clients and the general public.
In this article, you will find information on the following:
Working with clients during the pandemic
Face to face sessions
Providing online, telephone and text-based nutritional therapy
Preparing to work with clients online
Software applications for online therapists
Privacy and data protection
Financial support for small businesses
Looking after yourself during the pandemic
Relevant reading
For those new to providing online nutritional therapy, that's OK, but you may need to adjust the way you're used to working. This is a time of confusion and uncertainty, and many of us simply want to talk to someone about how we're feeling - whether general concerns on staying healthy during this time, to larger concerns, such as ensuring our children (with many now out of school) or older relatives are getting the nutrients they need.
It's important to note that online nutritional therapy is currently unregulated, and there are no specific qualifications required to conduct sessions online instead of face to face. Consider reaching out to the professional body you are a member of or training organisation to ensure you are fully equipped to offer this type of therapy and continue to adhere to their code of ethics.
This is a new way of living and working for all of us. Support each other, look after yourself and stay informed. We are in a period of adjustment, but we will get through this.
If you are a Nutritionist Resource member and have any questions or concerns regarding your practice and/or your membership, our Membership Services Team are available to help. 
Resources for professionals
Please note: Nutritionist Resource and Happiful are not affiliated with any of the organisations referenced in this article, and this article has not been sponsored by any third parties. We strongly recommend that you carry out your own research to make sure that you can make an informed choice that best suits your business.
While we hope that this information is useful, we cannot be held responsible for any business decisions you make based on this article, or for the information published on third party sites.
All information correct as of 20/03/2020.
Search for a nutritionist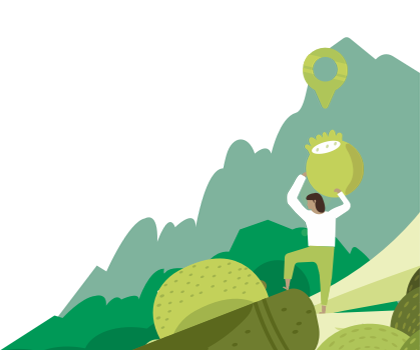 Find the right nutritionist for you
All nutrition professionals are verified