Spring supper recipes
Nutritious and delicious, these recipes are a staple in my kitchen, passed down from my mother, and my mother's mother, giving that warming feeling from head to toe.
The good news is there's something here for everyone. These versatile dishes can be easily tweaked for vegans, veggies, pescetarians or meat-eaters, or if you're dabbling in flexitarianism, give them a go just as they are.
Lentil bolognese with whole-grain spaghetti
Serves 4
Ingredients
3 tbsp olive oil
2 garlic cloves, sliced
2 carrots
2 celery sticks
60g cut cherry tomatoes
50g pitted black olives
½ tsp basil
½ tsp cumin
400g tin green lentils, drained
400g passata  
300g whole-grain spaghetti 
Small handful of fresh parsley, chopped 
30g parmesan cheese (optional) 
Method
Heat the oil in a large page over a medium heat. Add the garlic, carrots and celery and sauté for approximately 10 minutes, or until soft.
Add the cherry tomatoes and black olives. Stir through the basil and cumin, and cook for 5 minutes.
Add the lentils and passata, and simmer for approximately 10 minutes, or until the lentils are soft. Splash in warm water if the sauce is too thick.
Meanwhile, bring a large pan of water to the boil, and add the spaghetti. Cook as per the packet instructions. When cooking the pasta, leave the sauce on a low heat.
Divide the spaghetti into bowls, and top with lentil sauce and a sprinkling of parsley and parmesan (if using). Bellissimo!
"The lentil bolognese is such a perfectly balanced, plant-based dish," says nutritional therapist Uta Boellinger. "Green lentils are one of my favourite varieties as they really keep their texture when cooked, and are packed full of protein with 24g per cup! When stacked up against other legumes, lentils are number two in protein, just behind soybeans. They're also an excellent source of iron which helps to regulate body temperature.
Green lentils also contain good amounts of B vitamins, which are needed for energy metabolism, helping you combat tiredness. They're a great source of zinc as well, which supports optimal immune function.
"Another star ingredient is garlic. Make sure you always crush your garlic cloves before chopping, and leave for a few minutes before cooking. This allows the enzymes to get to work and activate allicin, which is the key antimicrobial component of garlic that helps you fight off viruses and bacteria."
Simple salmon pie
Serves 4
Ingredients
2 large sweet potatoes, chopped 
2 large skinless salmon fillets, cubed
100g peas
100g sweetcorn
2 spring onions, diced 
Handful of spinach
½ lemon
Handful of fresh chives, chopped
1 tsp whole-grain mustard 
Splash of milk
Salt and pepper to taste
Method
Preheat the oven to 200°C.
Add the chopped sweet potatoes to a large pan and boil for approximately 10 minutes or until soft.
Meanwhile, add the cubed salmon fillets to a baking dish, along with peas and sweetcorn (frozen is fine), spring onion, spinach, and the juice of ½ a lemon.
Sprinkle over the chives, and mix through with your hands. Set aside.
Remove the potatoes from the heat, and drain thoroughly.
Return the potatoes to the pan, add the mustard, milk, and a good grind of salt and pepper. Mash to desired consistency.
Spread the mashed potatoes on top of the pie ingredients, and bake for 30 minutes. Yum!
Uta recommends using salmon and sweet potatoes in your fish pie to get your natural sources of vitamin D and A.
She says, "Sweet potatoes have extremely high amounts of carotenoids (converted to vitamin A by the body). This is crucial for the immune system as it impacts immune cell function, and is needed for the regeneration of mucosal barriers, such as the lining of your lungs and respiratory tract. Overall, a great immune-supporting meal."
---
This recipe was originally featured in the 2021 March edition of Happiful magazine. To purchase your copy, head to shop.happiful.com.
Share this article with a friend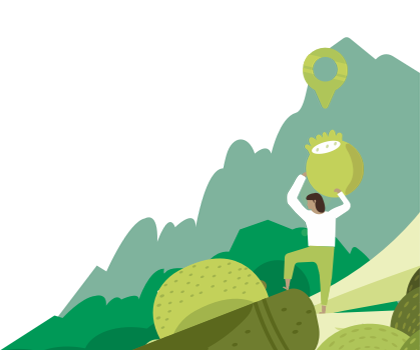 Find the right nutritionist for you
All nutrition professionals are verified