Nutrition and mental health
The top 10 health podcasts you need to listen to now
Finding a feeling of community over a common interest, condition or even dislike, is what makes us human. Luckily for us, making a connection has never been easier with technology at our fingertips.
For me, podcasts evoke that sense of community. I often find myself nodding along, cheering on the hosts, weeping in solidarity or finding comfort in the fact that I wasn't the only one to have those curious, perhaps even weird thoughts, particularly when it comes to my food habits, bodily functions and overall well-being.
As nutrition and well-being go hand in hand, and so many contributors to our overall health lie beneath the surface, I've rounded up my top 10 podcasts for health, nutrition and well-being. These 10 greats are bound to answer those quirky questions you've always had but had never been brave enough to ask. Welcome to the community!
1. Kitchen Club
Recipe writer, food stylist and yoga teacher Sarah, is joined by her best friend Serena at the kitchen table for no-holds-barred question time. Where no question is off-limits, join Kitchen Club and expect chats on yoga, sex, periods, PCOS, mental health and starting a business.
2. Don't Salt My Game
For anyone looking to cut through the diet culture and nutrition BS, host Laura Thomas, nutritional therapist and wellness advocate is for you. Forward thinkers and game-changers from all walks of wellness – foodies, entrepreneurs, creatives, nutrition professionals, doctors, body-posi champions, mindfulness experts and others – join the Don't Salt My Game line-up to dig deep into common misconceptions about wellness and chat through how they stay on top of their game.
3. The Curiosity Club
Dubbed 'the real-life lessons we didn't get taught in school', life and business coach Catri Barrett hosts weekly interviews with experts unpicking the seven peaks of curiosity: mind and emotions, self-knowledge, body talk, relationships, the environment, money and social change.  If you were a regular curious reader of the agony aunt pages in your favourite teen mags, then The Curiosity Club podcast has the answers you've been looking for.
4. The Power Hour
Need a little helping hand with motivation, goal setting and passion seeking? Hosted by motivational speaker, fitness and wellness specialist Adrienne Herbert, The Power Hour is a weekly podcast dedicated to helping you reignite your passion and find the motivation to achieve your goals.  With guests including Emma Gannon, Charlie Hedges and Lauren Armes, Adrienne is joined by leading coaches, creatives and change-makers, delving into their daily lives, routines and healthy habits to live by. If you're struggling to reach your dreams, The Power Hour will help get you there.  
5. The olive magazine podcast
Serious foodie with a curious mind for new recipes? Hosted by food director Janine Ratcliffe, the olive magazine podcast brings you a weekly slice of cooking inspo, exclusive interviews with top chefs and top tips for all-round foodie goodness.
6. Food psych 
A series dedicated to bringing down unhealthy diet culture, understanding intuitive eating and health at every size and body liberation, intuitive eating counsellor and host Christy Harrison, leads the way with Food Psych, revolutionising what health really means.
7. Table Manners with Jessie Ware
British singer Jessie Ware invites you to join her and her chef mum Lennie at their dinner table, as they talk to weekly guests from music, culture and politics about food, family-life and 'the beautiful art of having a chat'. Table Manners is the podcast for oversharing, and I welcome it with open arms! 
8. Work, Play, Love
Led by listener questions put to husband and wife, professional athletes and business owners Lauren Fleshman and Jesse Thomas, Work, Play Love delves into the chaotic world of intersecting sports, business, and family and how to find a healthy balance. 
9. Deliciously Ella, the podcast
Entrepreneur Ella Mills, founder of Deliciously Ella brings you frank, honest conversations about physical and mental health, societal change and the environment, and the realities of building a business. For a healthy dose of realism, Deliciously Ella, the podcast welcomes guests from business, health and nutrition backgrounds to share their stories and advice.
10. I am. I have
The list wouldn't be complete without mentioning Happiful's podcast, I am. I have. Hosted by our very own Lucy Donoghue, guests include Fearne Cotton, Rhiannon Lambert, Angela Cox, Jamie Windust and many more mental health advocates.  Exploring the benefits of counselling and psychotherapy, hypnotherapy and nutrition, Lucy chats with guests about their own experiences with mental health and wellness. An inspiring podcast for all-round wellness!
Share this article with a friend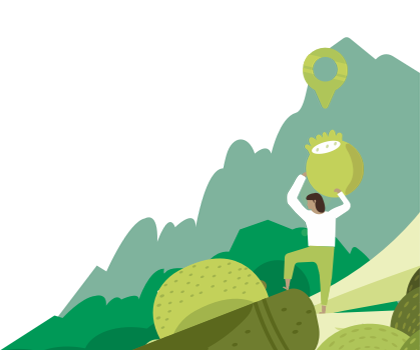 Find a nutritionist dealing with Nutrition and mental health
All nutrition professionals are verified