A very vegan BBQ
The UK may be used to a not-so-dry summer, but that doesn't stop us from making the most of the warmer days and eating al fresco. While a BBQ typically involves meat, we're mixing things up. We're going vegan, and the food is so good that everybody will be asking for the recipe. Who knows, you may even discover a passion for vegan cooking. 
With Meat Free Monday and other initiatives in full swing, we want to inspire you this season with a delicious collection of recipes – ready to throw on your barbecue, rain or shine. There's something so special about trying something new and running away with your imagination when it comes to cooking, and this is no exception. As always, our recipes are totally welcome to change depending on your taste and what you have in the cupboard. So fire up the grill, it's time to impress your guests.
Sweet BBQ tofu
Serves 4
Ingredients
1 block tofu, pressed

10 tbsp BBQ sauce

70ml orange juice

70ml water

1 tsp chilli powder

1/2 tsp chilli flakes

salt and pepper
Method
Prepare your tofu by pressing it before use. When the moisture is removed, slice into large chunks.
In a small pan, combine the BBQ sauce, orange juice, water and dry ingredients over a low heat. Place the mixture in a bowl and add the tofu, coating both sides. Leave to marinade for two hours.
Spray the grill with oil so the tofu doesn't stick. Grill the pieces for 4-5 minutes on each side, brushing with additional sauce.
Season with salt and pepper to taste. Serve.
Susan Hart, nutrition coach says, "Tofu is a great source of vegan protein and is low in fat and cholesterol – what's not to love? It also takes on flavour really well, so any kind of marinade will work. Marinades are often high in sugar, but simple adjustments (such as combining orange juice and water) can help to reduce this. Alternatively, you can make an Asian-inspired marinade by using 10tbsp black bean sauce (from a jar) 1tsp ginger garlic paste, 1/2 tsp chilli flakes, salt and pepper and 150ml water. To make the cooking process easier, thread the tofu cubes onto skewers before placing on the grill."
Chargrilled vegetable skewers
Makes 12
Ingredients
1 courgette

1 yellow pepper

1 red pepper

2 red onions

180 chestnut mushrooms

200g cherry tomatoes

1 lemon, grated

1 red chilli, finely chopped

2 sprigs rosemary, chopped

extra virgin olive oil

salt and pepper
Method
Soak 12 wooden skewers in water to stop them from burning on the barbecue. Chop the peppers, red onions, mushrooms and courgette into large chunks and place in a mixing bowl.
Remove the crust from the ciabatta and cut into 2cm chunks. Add to the bowl, along with the tomatoes.
In a small bowl, combine the chilli, rosemary and lemon zest. Add the olive oil, salt and pepper and mix. Add to the vegetables. Using your hands, toss everything together and leave to marinate for 30 minutes. 
Divide and thread the ingredients between your skewers. Add to the barbecue, cooking for 8-10 minutes, turning occasionally. Serve.
Susan says, "What a delicious recipe. All the colourful vegetables are bursting with health-giving fibre to keep blood sugar levels stable and antioxidants to boost the immune system. It would be easy to add plump garlic cloves to the skewers, giving a roasted garlic flavour and additional health benefits."
Five bean salad
Serves 8
Ingredients
1 can kidney beans

1 can chickpeas

1 can black beans

1 cup edamame 

1 cup green beans, chopped

1/2 red onion, diced

2 tbsp parsley, chopped

juice of half a lemon

2 tbsp agave syrup

4 tbsp white wine vinegar

1 tsp extra virgin olive oil

salt and pepper
Method
Drain the beans. In a large bowl, combine the beans, onions and parsley.
In a separate bowl, combine the olive oil, lemon juice, white wine vinegar and agave syrup. Whisk.
Add to the bean mixture and season with salt and pepper. Serve.
"This salad is really rich in low fat, low cholesterol protein and plenty of gut-friendly fibre. Fresh mint, coriander, tarragon, chives and basil could also be added for extra flavour and to help boost the body's immune system. If you haven't got or don't like green beans, substitute for peas. You may not need the sweet agave syrup, so taste the dressing before adding it, and if you like apple cider vinegar, consider using that in place of the white wine vinegar."
---
Susan Hart is a nutrition coach and speaker. As well as delivering healthy eating advice to individuals, Susan hosts regular workshops and runs vegan cooking classes. Find out more at nutrition-coach.co.uk.
This article was originally published in Happiful Magazine. To purchase your copy, head to shop.happiful.com.
Share this article with a friend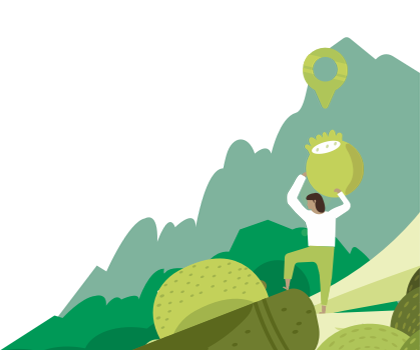 Find the right nutritionist for you
All nutrition professionals are verified