Vegetarian and vegan diets
Vegetarian dinner: time to roast!
Whether for health reasons, animal rights, sustainability or simply personal preference, people across the world have been making changes to what they're eating. Vegetarianism and veganism are growing in popularity each year, and as we hear more about the impact of our eating habits on the environment, the more the conversation grows. 
Whatever your reasons for going meat-free, vegetarian, vegan or whatever label you choose, it's making a difference – and you don't have to make your changes full-time either. One meat-free day a week could be a great step to start experimenting in the kitchen. Plus, opting for more veggies in your diet is no bad thing. Not only can it be more cost-effective, but it also calls for education and experimentation.
So how about trying something new tonight? Maybe choose a vegetarian option in a restaurant, buy a new cookbook, or dive straight in and see what you can pull together. This recipe is simple and delicious, and a great first step into vegetarian cooking. 
Roast vegetable pasta
Serves 4
Ingredients
4 garlic cloves

6 shallots, halved

2 sweet peppers, chopped

1 small butternut squash, peeled and cubed

1 chilli pepper, chopped

¾ cup almond milk

240g rigatoni pasta

Olive oil

Salt and pepper
Optional: a side salad or tenderstem broccoli, a grating of parmesan, or a crumbling of feta.
Method
Preheat oven to 200 degrees, gas mark 6.
Prepare the vegetables and add the shallots, sweet peppers and garlic to a baking tray. Drizzle over olive oil, and season with salt and pepper. Bake for 35 minutes. 
Remove the veg from the oven and leave to cool. In a pan, bring water to boil. Add your pasta (rigatoni is my favourite) and cook for 10–12 minutes. 
To make the sauce, add the vegetables to your blender or food processor. Add the almond milk, a glug of olive oil, and salt and pepper. Combine until smooth. 
Drain the pasta and add the sauce. Mix well. Serve with a side salad or some greens, garnish with parmesan or a crumbling of feta cheese. Enjoy. 
The colourful veggies make it rich in antioxidants, which will help keep you healthy, and the fibre will help keep blood sugar levels more stable.
---
Health coach Susan Hart says…
This is a super quick and easy vegetarian dish. The colourful veggies make it rich in antioxidants, which will help keep you healthy, and the fibre will help keep blood sugar levels more stable. If possible, try and use red, yellow or orange peppers; they have a sweeter taste and a better nutrient profile. 
Butternut squash is also a good source of fibre and vitamin A – vital for good eye health and an effective immune system. To have a bit of texture, I would only blend half or two-thirds of the vegetable mix, and leave the rest chunky. 
Wholemeal pasta provides more fibre, releases energy slowly and controls blood sugar levels more effectively than white pasta, so swap as you see fit. 
To make this dish nutritionally complete, I would add some additional low-fat, high fibre protein in the form of beans, such as cannellini or butter beans. They could also be blended with some lemon juice and garlic (resembling hummus) and folded into the sauce to make it extra creamy. 
To make this completely vegetarian, substitute the parmesan for a vegetarian-friendly alternative, or to make it vegan, opt for a vegan cheese or omit the cheese completely. 
Susan Hart is a nutrition coach and speaker. As well as delivering healthy eating advice to individuals, Susan hosts regular workshops and runs vegan cooking classes. Find out more at nutrition-coach.co.uk
This article was originally published in Happiful Magazine. To purchase your copy, head to shop.happiful.com.
Share this article with a friend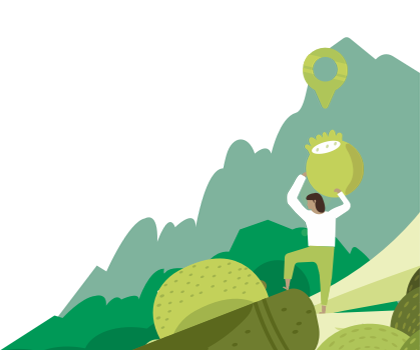 Find a nutritionist dealing with Vegetarian and vegan diets
All nutrition professionals are verified