Healthy eating
Slow living and sustainable snacking with Rhythm108's Siddhi Mehta
Healthy snacking and sustainable living go hand in hand for Siddhi Mehta, founder of the plant-based snacking brand, Rhythm108.
As a sustainable business champion, Siddhi tells us how the Swiss influence of slow living coupled with an insatiable desire for saving the planet, grew the roots for her vegan and gluten-free alternative snacking empire.
How do your Swiss roots play a part in the business today?
When I first moved to Switzerland, I was immediately inspired by their idea of slow living. Having come from big cities, I was so used to a fast-paced lifestyle, so I really embraced slowing down and taking a 'Petite Pause' (small break) to re-energise and enjoy the moment. We still work to this mantra today and you'll find 'Petite Pause' mentioned in our packaging. For us, it is a time to appreciate the Swiss dedication to craftsmanship and the little things in life.
Because we weren't inspired by today's fast moving and complicated food system, we decided to reinvent honest, organic, indulgent treats. We work with brilliant Swiss Pâtissiers who bring local know-how and age old skills which are adapted for the modern world. They design each of our recipes based on modern values using plant-based, natural, wholesome ingredients and incorporate their Swiss passion and local artisan tradition.
This dedication to preserving tradition and adapting it for a sustainable world using organic plant-based ingredients, makes Rhythm108 a true success story. For us food is for more than just fuel, it's not about restrictions but more about making positive, small changes that you can enjoy. It's about forming not only a closer connection to the food you eat, but who you prepare it with.  

How do you ensure the Rhythm108 products are as nutritious as possible?  
All of our recipes are created by our artisan Swiss Pâtissiers who have years of experience and tradition to reinvent the best treats with minimal impact on the environment, making steps to change the attitude that you need animal products to create premium treats.
How do you seek out alternative health options?
We often turn to tradition or culture to find alternative, healthier ingredients that we can use. Nuts, oats, dates, dried fruit, and coconut are all consumed in various areas of the world, as part of a healthy diet. We aren't led by calories, but instead want to promote a healthy, balanced diet, offering a genuine, no compromise choice, by making the tastiest organic, plant-based treats with the world's best chocolate experts.
What changes would you like to see take place in the near future with healthy, sustainable snacking? 
I'd like to see all companies think more about people and the planet, not just profit. I think, especially now, it's important to take a moment to demonstrate possibilities without damaging the environment.
How do you champion 'changing the food industry for the better for consumers, farmers and the environment'? 
Our philosophy has always been to support growers who have our, and the planet's, health in mind. We will never compromise on that.  
We are revolutionising the bakery and chocolate industry and are on a mission to change the food industry for the better for consumers, farmers, and the environment. We do this by championing organic producers and making fully plant-based treats that taste the same as traditional ones that contain dairy and eggs. We want to create choice without any compromise for our consumers by making small, positive changes with minimal impact on the environment.
Intensive industrial agriculture, especially animal agriculture, has become one of the biggest causes of soil degradation (unhealthy soil) and is one of the most unsustainable practices of modern civilisation. By contrast, the purpose of organic farming is to support a healthy soil and we want to support these farmers who are custodians of our land. This is so fundamental to our entire food system in the long run – without it, we couldn't have the diversity of food we need to maintain our health and the quantity we need to survive.

What are your business sustainability goals for the future?
Around three years ago, we were one of the first companies to try home compostable packaging. Using home compostable packaging can be a challenge from a technical perspective, but we've been working hard over the last years to roll it across each range. You'll hopefully see this in the near future – we're almost there!
What is your go-to product?
My personal favourite is The Coconut Cookie – it's my go-to product because they are based on a recipe that my mum used to make growing up, and a lot of my favourite childhood memories are associated with the smell of these cookies when they were freshly baked. Although the ones from my childhood were filled with butter, we've adapted the recipe to be plant based and make them with wholesome oat flour.
In one line, why is Rhythm108 the go-to choice for an alternative healthy snack?
Rhythm108 offers a genuine no compromise choice, by making the tastiest, organic premium treats crafted by Swiss Pâtissier's that are also plant-based, organic and made with nourishing ingredients. 
---
Siddhi Mehta is the founder of Swiss vegan snacking brand Rhythm108. For more information, head over to their website for a taste of the good stuff.
Share this article with a friend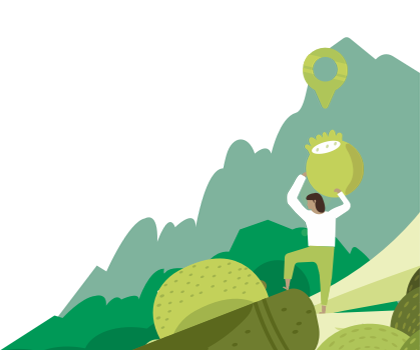 Find a nutritionist dealing with Healthy eating
All nutrition professionals are verified