Healthy eating
A day in the life of a vegetarian
Going meat-free, even just for a day, can be daunting. And, for the majority of us, defaulting to a meat-based meal has been ingrained in our choices from the get-go. But eating meat-free not only encourages creativity and in our kitchens, but it also has huge health benefits too.
A study carried out in 2010 by the Department of Health at Oxford University discovered that eating meat no more than three times a week could prevent 31,000 deaths from heart disease, 9,000 deaths from cancer and 5,000 deaths from stroke, as well as save the NHS £1.2 billion in costs each year.
Going veggie has a number of benefits but, of course, it's not for everyone. But if you're curious to try going veggie, enjoy our creative guide to managing your meat-free Mondays.
---
Breakfast: Whole wheat muffins with poached eggs or spinach and baked beans
Arguably the most important meal, a healthy breakfast sets you up the day ahead, kickstarting your metabolism. Your blood sugar levels will be low from sleep and you need your early morning boost to enable the brain to function at its optimum level.
Although there's been controversy over the percentage of cholesterol in egg yolks, there is actually plenty of hidden goodness in the centre. Eggs contain all nine amino acids, essential for muscle repair, Vitamin B-12 for a healthy nervous system and essential Choline for brain development.
Beans are fibre and protein gold, waking up the digestive system and keeping you fuller for longer to avoid high-sugar snacking. Add some leafy goodness with spinach rich in vitamin A, C, K and folate on a fresh warmed whole wheat muffin.
Mid-morning snack: Apples with peanut butter
A mid-morning snack can provide a boost in waning blood sugar levels before you refuel at lunch and will keep you from overeating.
Perhaps a controversial one as it's considered to be high in saturated fats, but peanut butter is actually very high in phytochemicals, built to protect cells from various cancers and is a good source of protein. Alongside apples, notoriously rich in antioxidants and linked to the prevention of diabetes, grab one of your five a day and indulge in some peanutty goodness.
Lunch: Sweet chilli halloumi salad wrap
To give your salad the boost it needs if you're missing meat, try the infamous squeaky cheese! Being very low in carbohydrates and a good source of calcium, halloumi wraps are a delicious choice for your meat-free Mondays, coupled with a salad consisting of tomatoes, spinach and cucumber to reach your five a day. Remember, halloumi is high in salts, so consumption should be limited to once a week.
Afternoon snack: Two squares of dark chocolate and sliced strawberries.
Consumed in moderation, dark chocolate is a good source of nutrition, particularly when high in cocoa. The high count of flavonols protect the skin against sun damage and is jam-packed with minerals. Sweet strawberries complement the cocoa and are fat and cholesterol free.
Dinner: Sweet potato coconut curry
A delicious home cooked curry is perfect for the coming winter months and this one pot meal is packed full of fibre. The key ingredient here is the sweet potato, naturally high in the antioxidant beta-carotene, working for a healthy immune system and good eye health. The coconut milk improves digestion and gut health and provides a healthy dose of electrolytes.
Try this recipe from Jamie Oliver, that also uses spinach and chickpeas to make for a great, cheap and easy dish.
If you're used to eating a larger meal in the evening, perhaps consider eating smaller portions or consuming this earlier in the evening. Going to bed on a heavy stomach induces nightmares and kickstarts the metabolism, disrupting REM sleep.
Share this article with a friend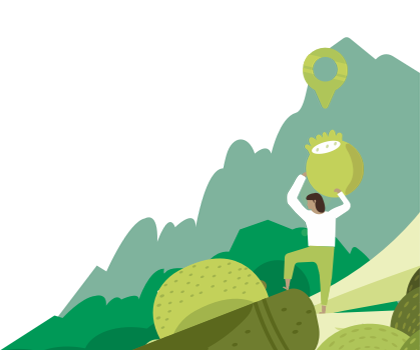 Find a nutritionist dealing with Healthy eating
All nutrition professionals are verified